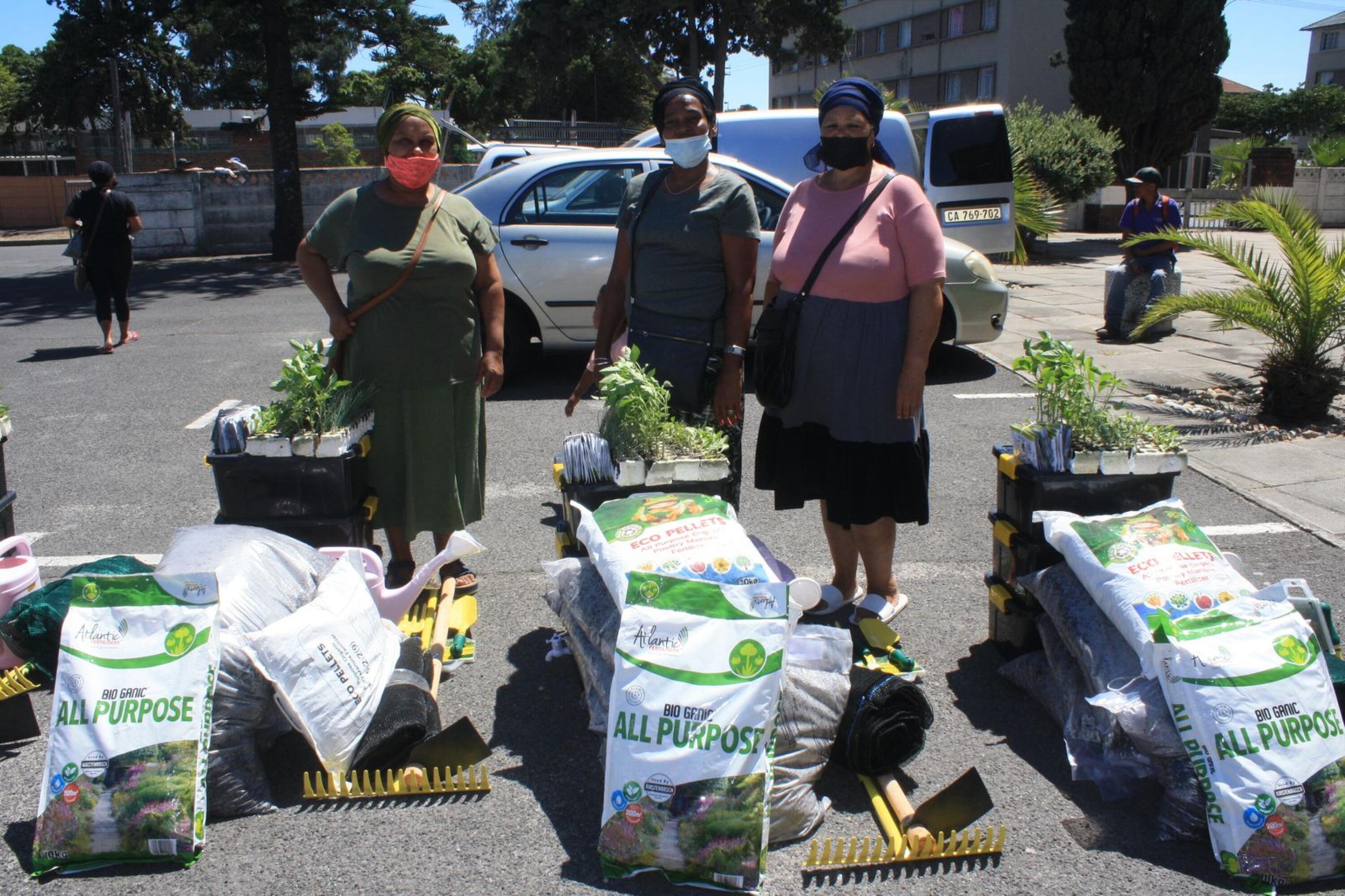 The provincial department of agriculture's One Home One Garden campaign, encouraging households to start their own food gardens, distributed equipment and seedlings in Athlone last Thursday.
Seventy-one residents received the supplies at three locations in Belgravia, Kewtown and Bokmakierie.
This follows a training programme, run by Great Commission Networks, a non-profit company commissioned by the department to teach the residents how to plant and care for their organic gardens.
Project manager Benita Alard said the pilot project started in 2018, targeting the disabled, pensioners, and households with an income of less than R4 500 a month.
"The project works through a community 'champion' who connects the organisation with potential beneficiaries. We do a presentation, and those who are interested receive training, both practical and theory. The idea is for the community to own the project – so whatever they don't eat, they can sell to help them earn an income," Ms Alard said.
Kewtown resident William Veale said he was not "into gardening" until he realised the need for it.
"I am involved with the Calvyn Protestant Church's food garden, as it supplies the community, as well as the church's soup kitchen. So many depend on this. The lack of finances is great," Mr Veale said.
Colleen Fortune, from Statice Heights, said it would be her first time growing her own vegetables.
"I am quite excited about it. This food garden will not only benefit my family and I but also the community I live in because the poverty level is high."
Amina Rajap, a Statice Heights community worker, said they were already looking for an open public space to grow food with the help of young people in the neighbourhood.
"We also want to grow different types of vegetables and share with our neighbours. The idea is for not all of us to grow the same type of food."
Mariam Edwards, the Belgravia champion, did her course in 2018.
"Our food garden kept us alive during the height of Covid-19, and its associated lockdown and job losses," she said. "Even if we didn't sell the produce, we bartered with one another. I am so excited about this project, because we can become self-sufficient. It also has benefits for our mental health. If you feel stressed, working in the garden helps to calm the nerves a lot."