Kayla du Toit, an apprentice mechanic at the Golden Arrow bus company, is determined to throw a spanner in the works of the male-dominated engineering field.
The 28-year-old single mother hopes to become Bonteheuwel's next mechanical engineer.
Her eight-year-old daughter, Jada, accompanies her to her night classes at Northlink College on Mondays and Wednesdays. In August last year, she completed her NQF level-3 in diesel mechanic.
The theoretical part of her studies is very challenging because there is a lot to know and know well, she says.
"People think it's just a practical subject, but you must know your theory because you must know each part, each item you are working with, and how it works. There's big things that you must understand."
After completing her apprenticeship at Golden Arrow, she will graduate as a "red seal",meaning she will be able to work overseas.
The heavy lifting of bus tyres, engine parts and tools is the toughest part of her job, she says, but she perseveres until she has done what needs doing, and then does it all over again.
"I am fascinated by the aspects of the field of engineering. I am amazed when I get to fix broken things and make them work – it makes me happy. Changing tyres and working on the brakes of a bus has become my favourite thing to do."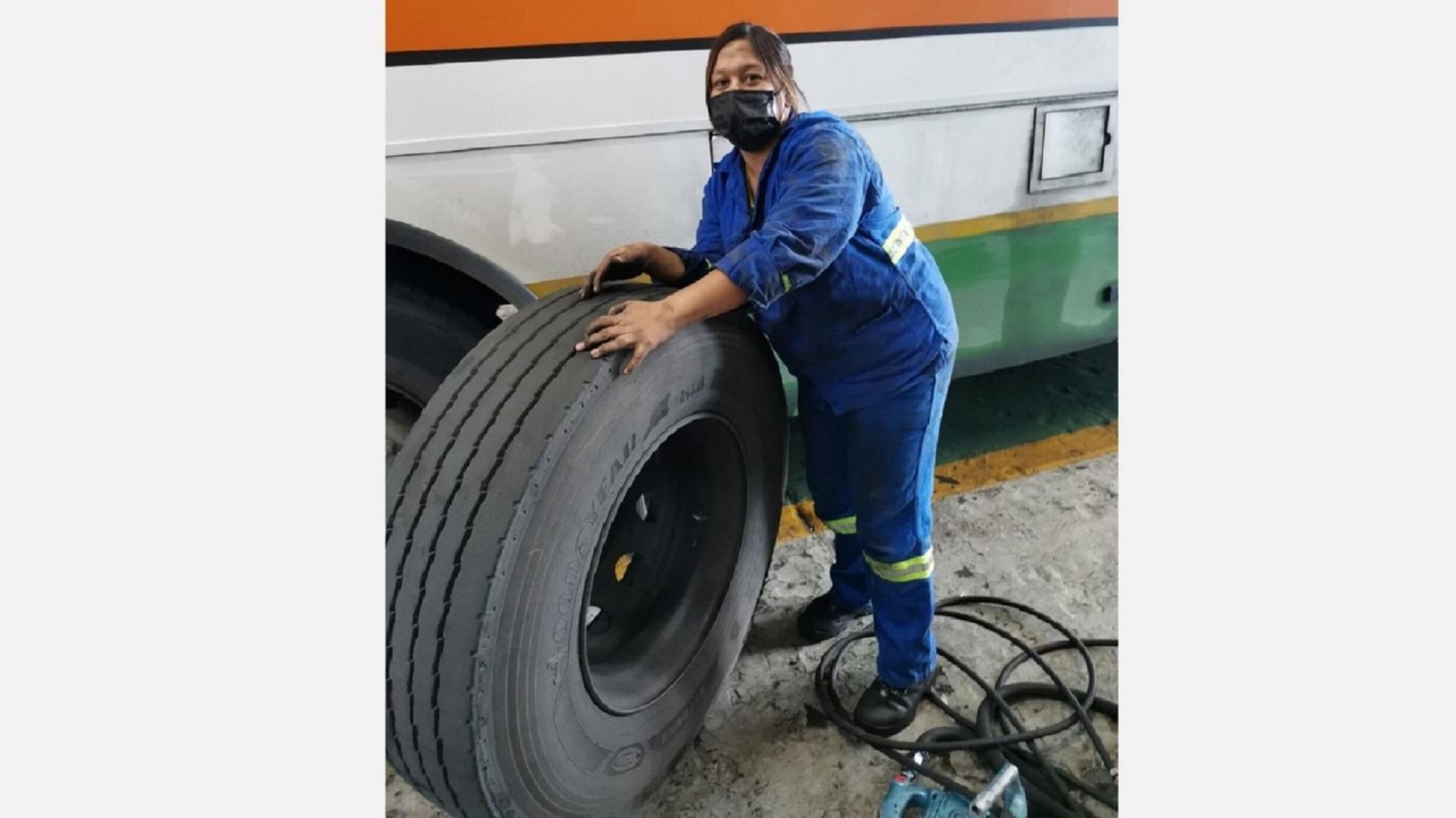 From 2018 to 2021, Kayla completed an apprenticeship at Imperial Technical Academy, now known as Motors.
She found her passion for engineering while at Spes Bona High School. She matriculated at the Bonteheuwel school in 2011 with stellar marks in maths, science, engineering, and mechanical technology.
Jada's father died in 2016, and Kayla says being a single mom is tough, while also studying and working, but she is determined to do it all to achieve her goals.
She credits her friend, Muneebah Phillips, with keeping her motivated over the years. Work hard to achieve your goals, says Kayla, because "everything you ever wanted lies on the other side of fear".
Bonteheuwel ward councillor Angus McKenzie, says Kayla shows what is possible despite difficult circumstances.
"She is the epitome of what we must all strive for in Bonteheuwel. Not only is she a success, she is also doing it in a male-dominated industry. Kayla is what I have been striving towards, may there be so many more Kaylas because it can be done."