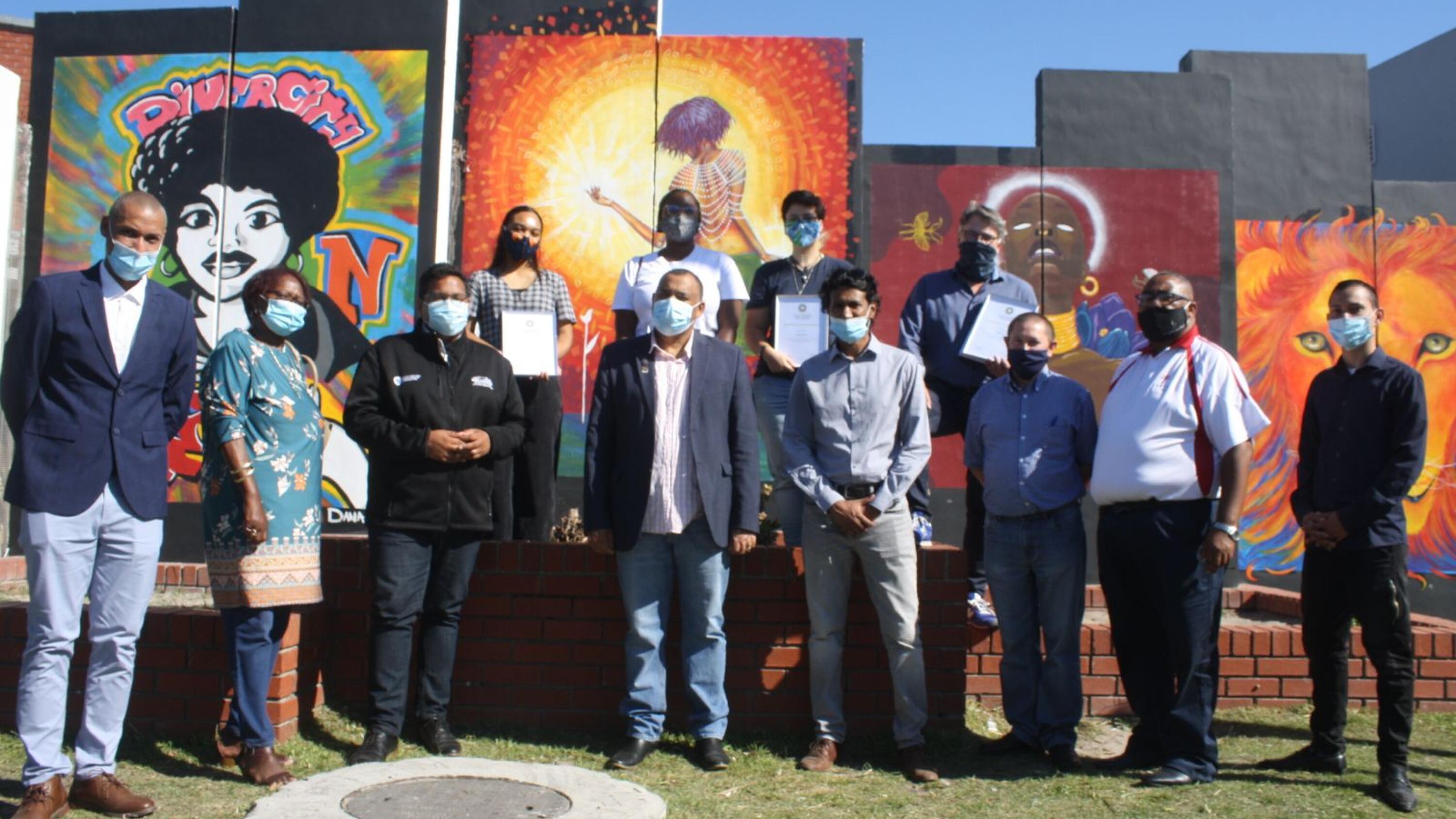 The City of Cape Town unveiled a series of murals in Manenberg on Friday April 16, signalling the completion of a mural-design competition launched late in 2019.
Five amateur artists were selected to put their work on the wall of the City's Manenberg contact centre in Vygieskraal Road. The all-female group completed their murals over a seven-day period in August last year.
The artists who participated are Crystaal MC Jordaan, 27, from Edgemead, Dana Petersen, 23, from Edgemead, Diane Webb, 58, from Cape Town, Lambi Chibambo, 27, from Bellville and Melany Jane Hodgson, 29, from Milnerton.