Epilepsy South Africa held a picket to raise awareness about violence against women with disabilities in commemoration of the 16 Days of Activism for No Violence Against Women and Children Campaign.
The organisation's staff and clients stood along Govan Mbeki Road in front of the Epilepsy SA offices in Lansdowne on Tuesday December 7, chanting, "enough is enough," "stop the violence," "no to abuse," and "no more hitting".
The annual 16 Days campaign runs from November 25 (International Day for the Elimination of Violence Against Women) to December 10 (International Human Rights Day).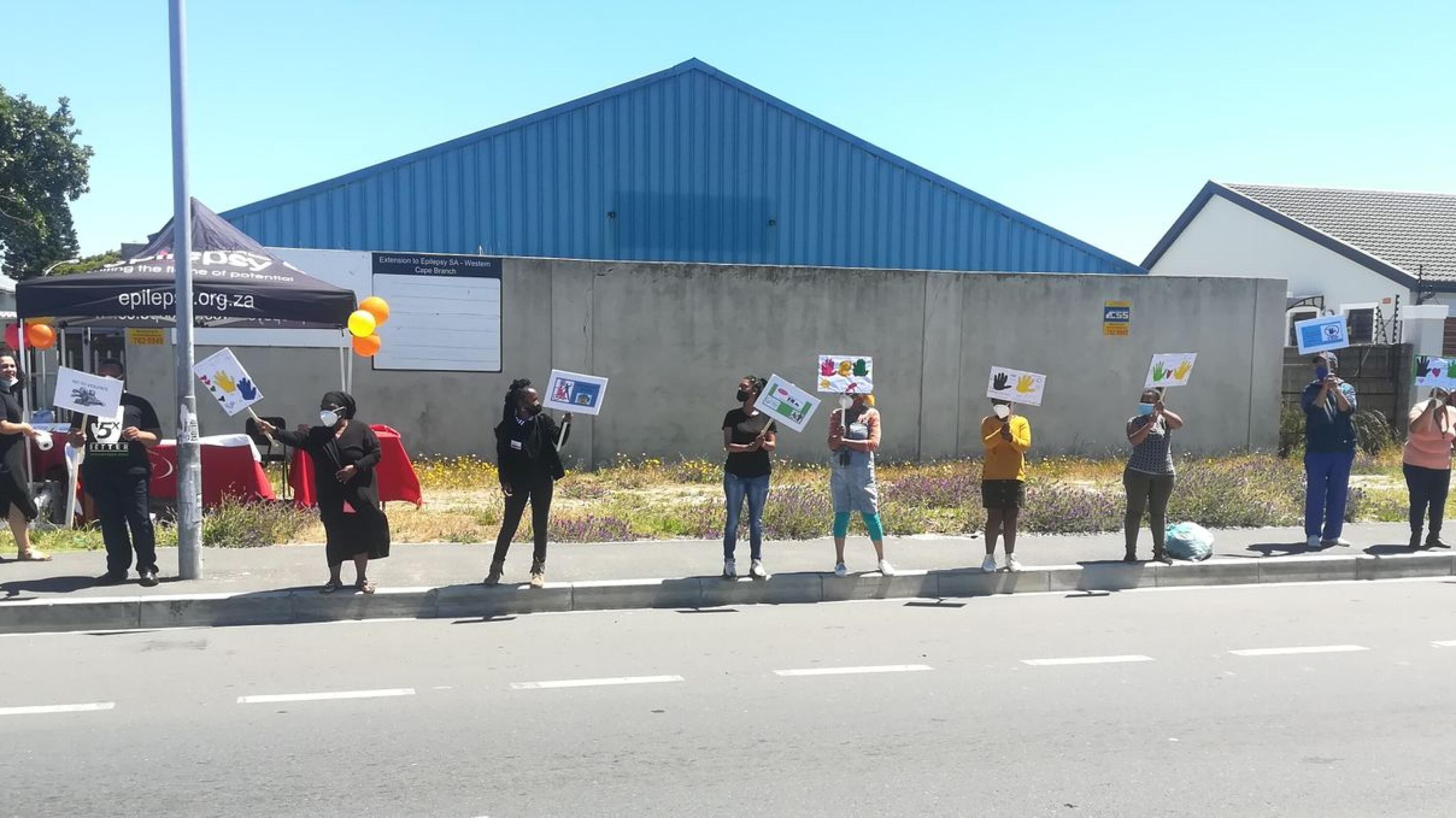 Social worker Lauren Frank said people with disabilities were often more vulnerable to abuse and were less likely to report it, which abusers used to their advantage.
"We are trying to educate our clients when it comes to domestic violence although our focus is on epilepsy, we also want to protect our women. We have had quite a few cases of domestic violence where some of the women were nearly raped and it was never reported so we are working with them," she said.
The clients marked a banner with their handprints to show their support for the campaign.
Social worker Hanifah Human, said commemorating 16 Days and the International Day of Persons with Disabilities showed those with disabilities that they were supported, that they should not be taken advantage of, and that they had rights like everyone else.
"We've been in Mitchell's Plain, Khayelitsha, and in Delft raising awareness there as well where we spoke to patients and handed out pamphlets and equipped them with emergency contact numbers. We often see here that women don't report abuse because of their intellectual disability, and we are trying to change that," she said.
Georgina Alexander who joined Epilepsy SA four years ago, said that more organisations should create awareness about the campaign all year round.
"Men abusing women must stop, and we are here to say that," she said.