Despite losing all their possessions in a fire that destroyed their home, a Gleemoor family say they have gained so much more, as they were overwhelmed with the kindness of the community.
The Van der Merwe family of six have been without a home since Wednesday March 31, when a fire gutted their home. One of their neighbours has offered them a place to stay until their house is rebuilt, but this could take at least four months.
Chantal van der Merwe says the loss the fire caused and the humanity shown to her family in its aftermath are symbolic to her of Easter.
Since news of the fire spread, residents and the Van der Merwe children's school communities – Rosebank Junior and Pinelands High – have donated clothes, food, bedding and toiletries.
There have been so many donations, the family say, that they were able to "pay it forward" to others in need.
"While we were losing things, we have gained so much more. I've seen God's hand in this. Jesus died on the cross, and people then thought it was the end, but God was not done, and He is certainly not done here," Ms Van der Merwe said.
Recalling the day of the fire, her husband, Jonathan, said he had been waiting to pick up his daughter from school when his phone had started going"crazy" with calls and messages.
"But everybody said it was house number 9. We are number 10. I eventually had to leave and make arrangements for my daughter and her friend, whom I also transport. When I opened the front door, I just saw smoke. It was dark, and as I looked up, I saw the flames. By that time, the whole kitchen was destroyed already."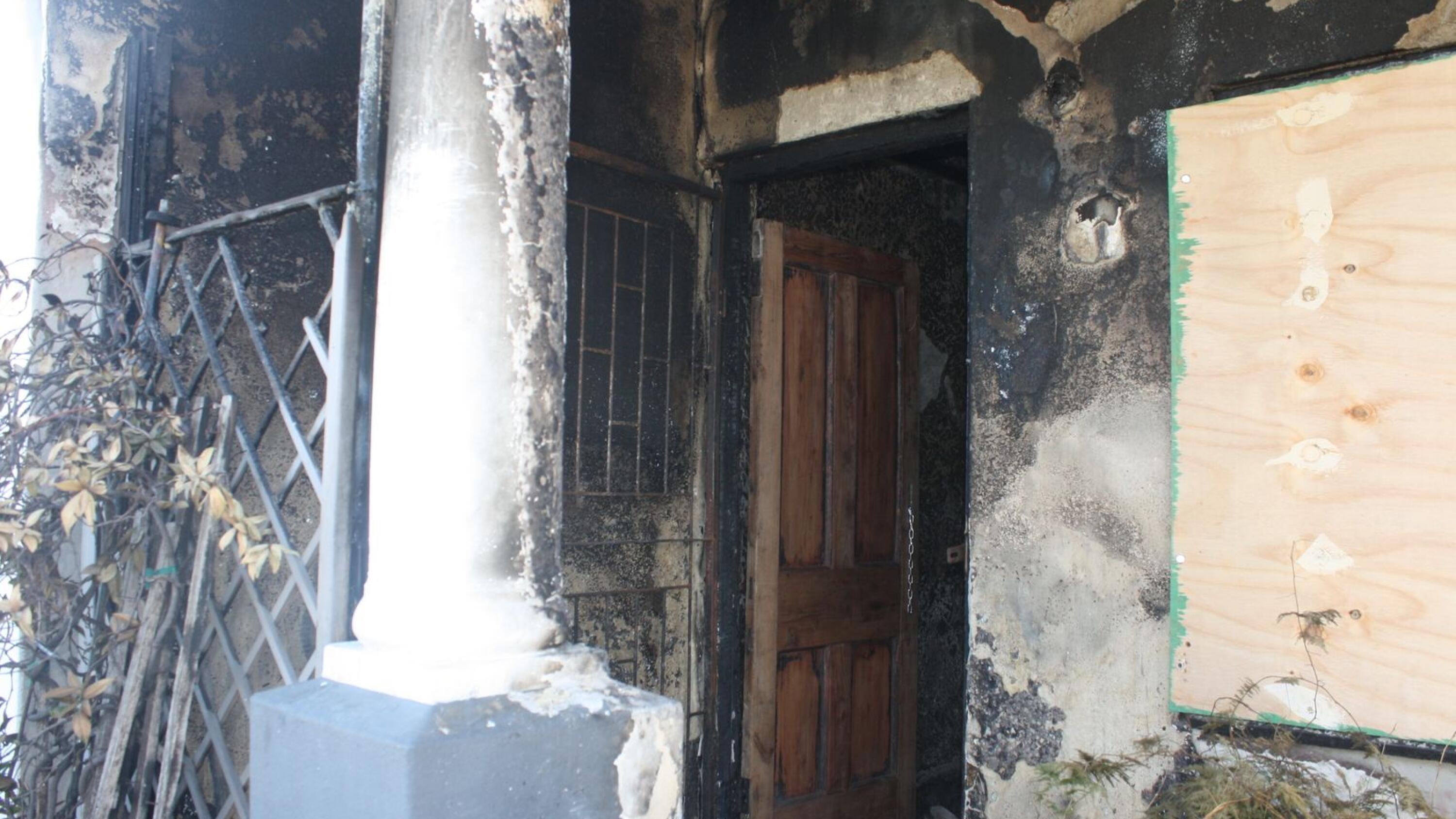 Ms Van der Merwe said the fire had been extinguished by the time she had returned home.
"I am so grateful that none of us were home when the fire broke out and that none of us were injured. A neighbour took a chance and jumped over our wall to rescue one of our dogs, who has difficulty moving because of challenges with her hip. So many people came to our aid – many I don't even know. Things were loaded in family members' cars, as we were in a daze. I want to be able to say thank you to all the people individually, and not just a general thanks. We are surrounded by so much love and blessings that we are not allowed to wallow," Ms Van der Merwe said.
Mr Van der Merwe said a pupil at his daughter's school had asked his mother to give the family a R500 shopping voucher instead of using the money to buy party packs for his class on his birthday
Ms Van der Merwe, a do-it-yourself enthusiast, said that when they had moved into the home, a lot of things had needed to be fixed, and since she was a stay-at-home mother, they had "made do with what we have".
"We built this place. I learnt to tile and made tables myself. My love for history and antiques also led to me starting a small business where I hired out vintage and antique decor, and made furniture with wooden pallets. That too is all gone now," she said.
With lockdown, Mr Van der Merwe lost his job and in December the family cancelled their household-contents insurance. The building structure is still insured.
City Fire and Rescue Services spokesman Jermaine Carelse said the cause of the fire was undetermined.
Meanwhile, Jeff Paulse, a Gleemoor resident and founder of Reading and Writing Solutions, will hold book sales over the next few Saturdays with all proceeds going to the Van der Merwe family.
"It is said that adversity breeds resilience, but what I have experienced after this devastating fire, is that adversity also leads to unity," Mr Paulse said. "The Gleemoor and Alicadale communities united as one and came out in full support for the Van der Merwe family."
The book sales will take place on April 17, May 1 and May 8 from 9am to 4pm, on the corner of Westbrook and Boeschoten roads, Gleemoor.
A BackaBuddy fund-raising campaign has also been launched.