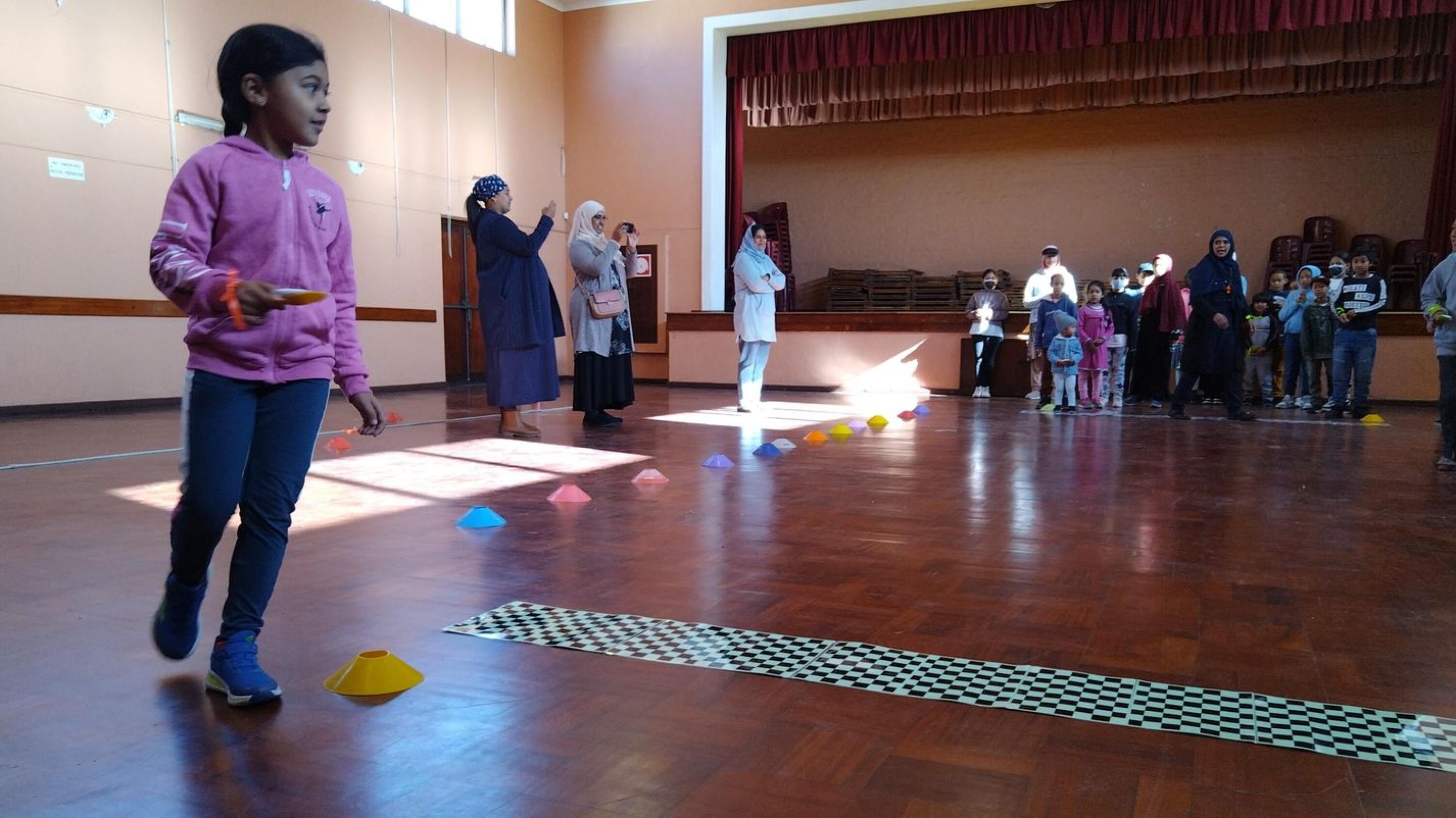 Children had fun at the Lansdowne civic centre last Wednesday when librarians treated them to a day of fun and games.
The holiday programme ran from Monday July 4, until Friday July 8.
Activities included an egg-and-spoon race, a three-legged race, arts and crafts, a movie with popcorn and a safety talk.
Lansdowne library's children's librarian, Nicole Collinnet, said there had been a good response to the holiday programme.
"We saw some really creative work with the arts and crafts on Monday. The big ones did Minions while the small ones worked with clay. The kids really enjoyed themselves. We wanted to do something fun for them."
Librarian Zuraya Sassman, said that the holiday programme encouraged children to become members of the library.
Reading levels among Lansdowne's children were good, but they struggled with Afrikaans, she said.
Ms Sassman said parents should encourage their children to socialise with others their own age especially in the wake of the pandemic's restrictions, which had kept many indoors.
"There's been an increase in children's membership at the library, but it's been a bit slow because of load shedding. In the informal settlement there is lots of room for improvement of reading. Parents generally seek help for Afrikaans reading. Joining the library is a solution to that," she said.
Humarayh Karriem, 7, said she enjoyed the activities. "I really like the races and all of the colours. I enjoyed the potato race a lot," she said.
Saffiyah Madat, 8, said that she enjoyed the three-legged race with her partner. She said that it was difficult to walk with her one leg tied.
"It was difficult, but I still like it. I made lots of new friends," she said.