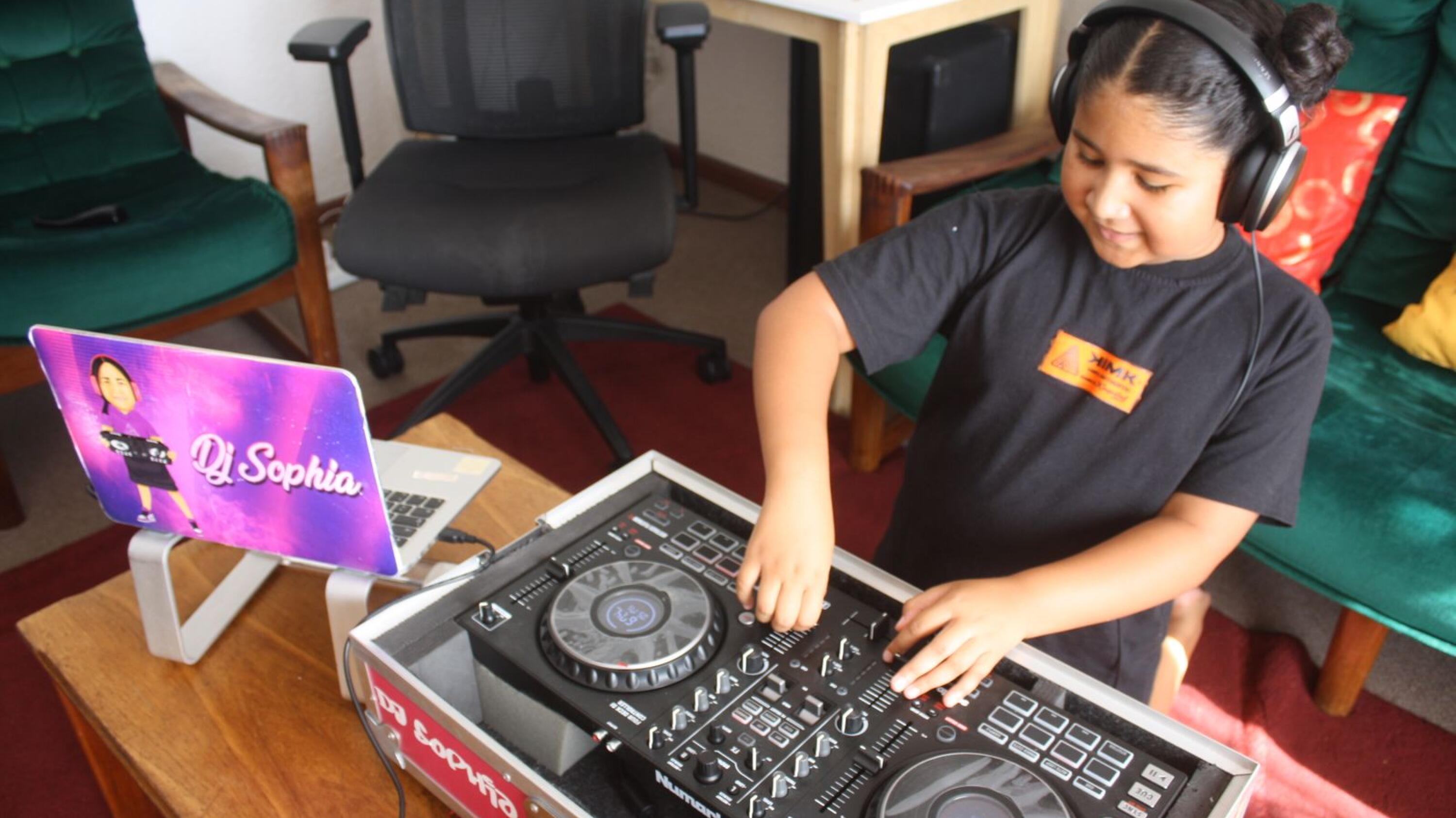 Sophia Petersen is just 8 and small in stature, but when she gets behind her DJ deck, she's the queen of the groove.
Known as DJ Sophia, the Grade 3 pupil from Belgravia Estate has been spinning discs since she was 4, thanks to her father, Ian Petersen, a part-time DJ.
Ian discovered her talent while working on a set at home four years ago.
"I took a break and went to the kitchen. Then I heard someone playing around. When I came back, I saw her pushing buttons. I asked her if she'd like to learn, and then I started teaching her. I tried to make it as fun as possible."
Sophia got to really show off her skills during hard lockdown when many artists started streaming concerts and performances online.
Her popularity grew so much that she landed a regular slot on Good Hope FM. She is also in demand for birthday parties, anniversaries and promotions.
"I like entertaining people," says Sophia. "I like it when people dance to my music. My favourite kind of music is hip hop."
Her first live performance was at a school event before the country went into lockdown.
"People saw this small little girl and thought that it cannot be," recalls Ian. "It was daunting, but she held herself, and even won an award that day."
Sophia's older brother, Hayden, 17, isn't interested in deejaying, but he is very supportive of his little sister.
DJ Sophia dreams of making this a career, but she is also aware that her schoolwork comes first.
"When I get home from school, I first do my homework, then I take a break and eat something, and then I go into my studio, also known as my room," she giggles.
The year has barely started, but she already has gigs lined up over the next few months.