The majority of the schools in the Athlone News distribution area improved their matric results despite the challenges brought on by the pandemic over the last two years.
Among those who excelled was Cathkin High School in Heideveld, with an 88.6% pass rate. The previous year it had a pass rate of 63.2%.
Principal Mervin Arendse said the improvement was because of a combined effort between teachers, parents, pupils, the community and even SAPS.
There were many challenges the matriculants faced, according to Mr Arendse.
"Some of our learners struggled as there was no money for data, as some of the schooling had to be done online. Some of our learners also lost parents and other loved ones over this time, because of Covid-19. Then there was also the taxi strike last year, which affected our school heavily. Above all this, however, they persevered, and as a staff, we did our best to motivate them despite the challenges," Mr Arendse said.
He ascribed the good results to the support the school received from "all over".
"We had extra lessons after school and during the holidays. The Western Cape Education Department (WCED) also supported us. We also have parents who cooked food for the learners who would be at school for an extended time, to make sure they receive the nourishment they need. The community's safety patrol and SAPS also helped to make sure that our learners were able to travel to and from school safely. So it was really a combined effort from all round," he added.
In Bonteheuwel, Arcadia High School was also in a celebratory mood when the results came out. The school achieved the highest pass rate among the three high schools in the area.
Arcadia achieved a 76.4% pass rate, where the previous year, it only managed to achieve 61%.
Principal Michele Massen said she is very proud of the matric class of 2021.
"The fact that the learner can make it to Grade 12 is only because of sheer hard work by the staff, learners and parents. We had a change-of-heart attitude since January last year, and that is why we were able to improve by almost 16%. I'd like to thank the WCED's Metro Central for all their support.The challenge would have been much greater if we did not receive all the support we had," Ms Massen said.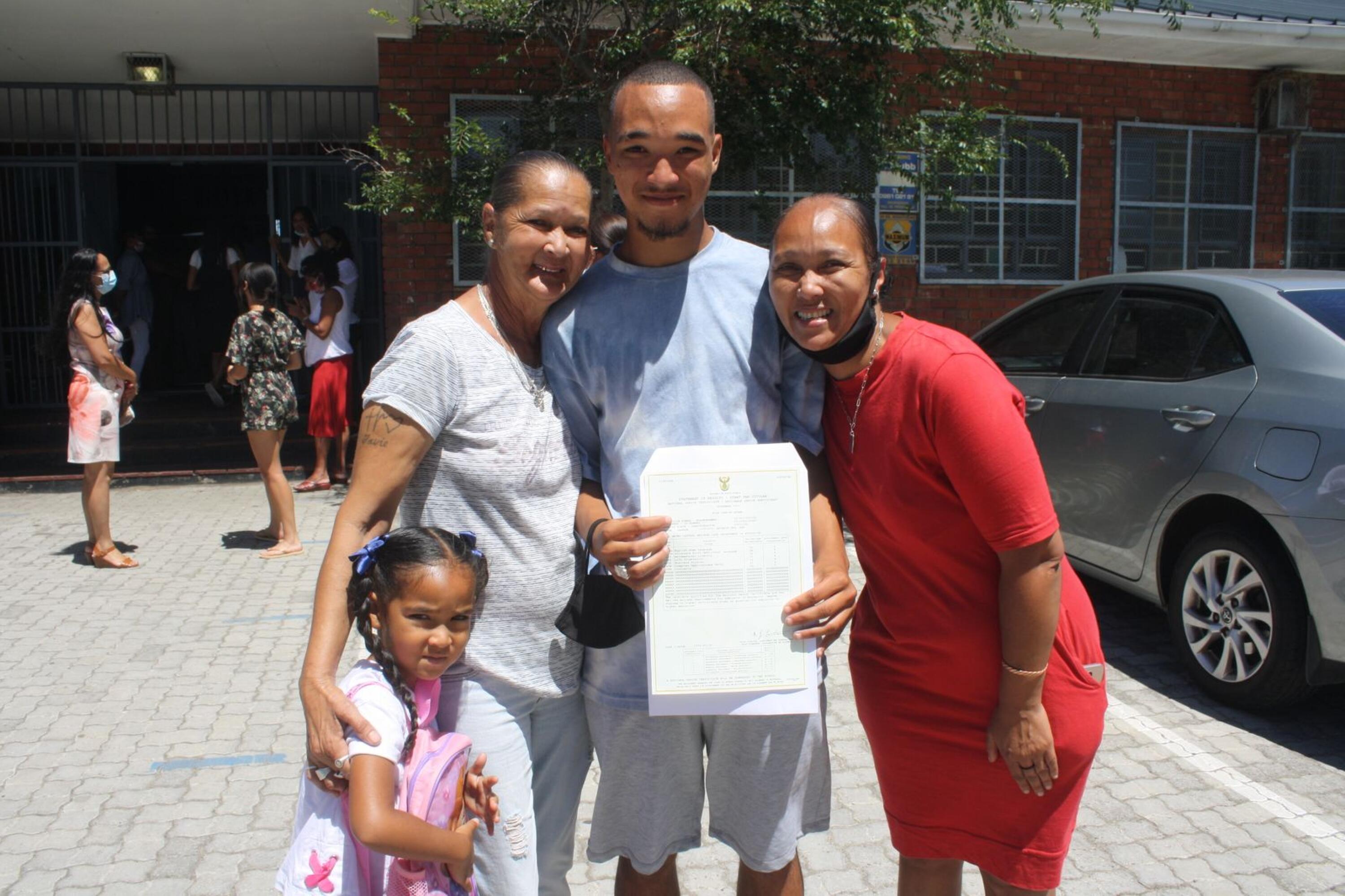 Rylands High School and Star College both achieved 100 pass rates. The latter has maintained its 100% pass rate over the last two years. Rylands High had a pass rate of 97.8% the previous year.
Alexander Sinton achieved an 83.5% pass, down from 85.1 the previous year. Athlone High's pass rate was 58.9%, down from 68.7%. Bonteheuwel High achieved 69.2%, also decreasing from 75.8% the previous year. Bridgetown High had a pass rate of 72.2% down from 75%. Belgravia achieved 83.6%, down from 90.2%. Crystal High achieved a 65.4% pass, up from 49.1%. Darul Islam Islamic High School had a 86.8% pass, up from 73.6%. Eros had a 60.6% pass, down from 91.2%. Garlandale had a 78.9% pass, up from 77.8%. Groenvlei had a 78.1% pass, up from 77.4%. Heideveld High School had a 73.4% pass, down from 82.9%. Islamia College achieved a 93.5% pass, up from 92.4%. Modderdam High School achieved a 52.7% pass, up from 47.2%. Mount View achieved 79.2% pass, up from 63.6%. Ned Doman achieved an 88% pass, up from 81.3%. Peak View had a 78.2% pass, up from 69.5%. Phoenix High School had a 50.4% pass, down from 52.2%. Silverstream had a 62.5% pass, up from 35% the previous year. Spes Bona had a 54.9% pass, down from 55.1%. Stonefountain College in Athlone had a 50% pass, down from 62.5%. The Leadership College achieved an 87.3% pass, compared to 94.4% the previous year.