About 50 people held a placard demonstration, in Klipfontein Road last week, against domestic violence.
The men, women, and children walked from the Athlone police station, down Klipfontein Road and stopped at various spots where cars hooted in support of their peaceful protest.
It was time for women to stand up and support each other, and gender violence needed to stop, said march organiser Fuzlin Abrahams, of Surrey Estate.
Too many women suffered alone and in silence, their calls for help going unanswered, she said.
More awareness of the problem was needed and there needed to be more opportunities for women to educate and empower themselves, she said.
Victims of abuse found scant empathy at police stations and hospitals, Ms Abrahams claimed.
"I used to be one of those people who just moan about problems, but now I've had enough, and I need to support fellow women and stand up against gender-based violence. That's why I organised this. We need to start standing up," she said.
Magmoed Kajie, from Woodstock, said men had no right to abuse women, whether physically, emotionally, mentally or financially.
"I get so mad at the thought that men still think that it's okay to abuse women," he said. "It's totally wrong. What type of person abuses a woman? What normal person does things like that? What do you believe in? What is your belief system like if you can do things like that? I feel ashamed to be man, and I want to tell men to stop this now. You are giving us a bad name, you are hurting our women and our children. Think about your wives, your daughters, your mothers, and your sisters."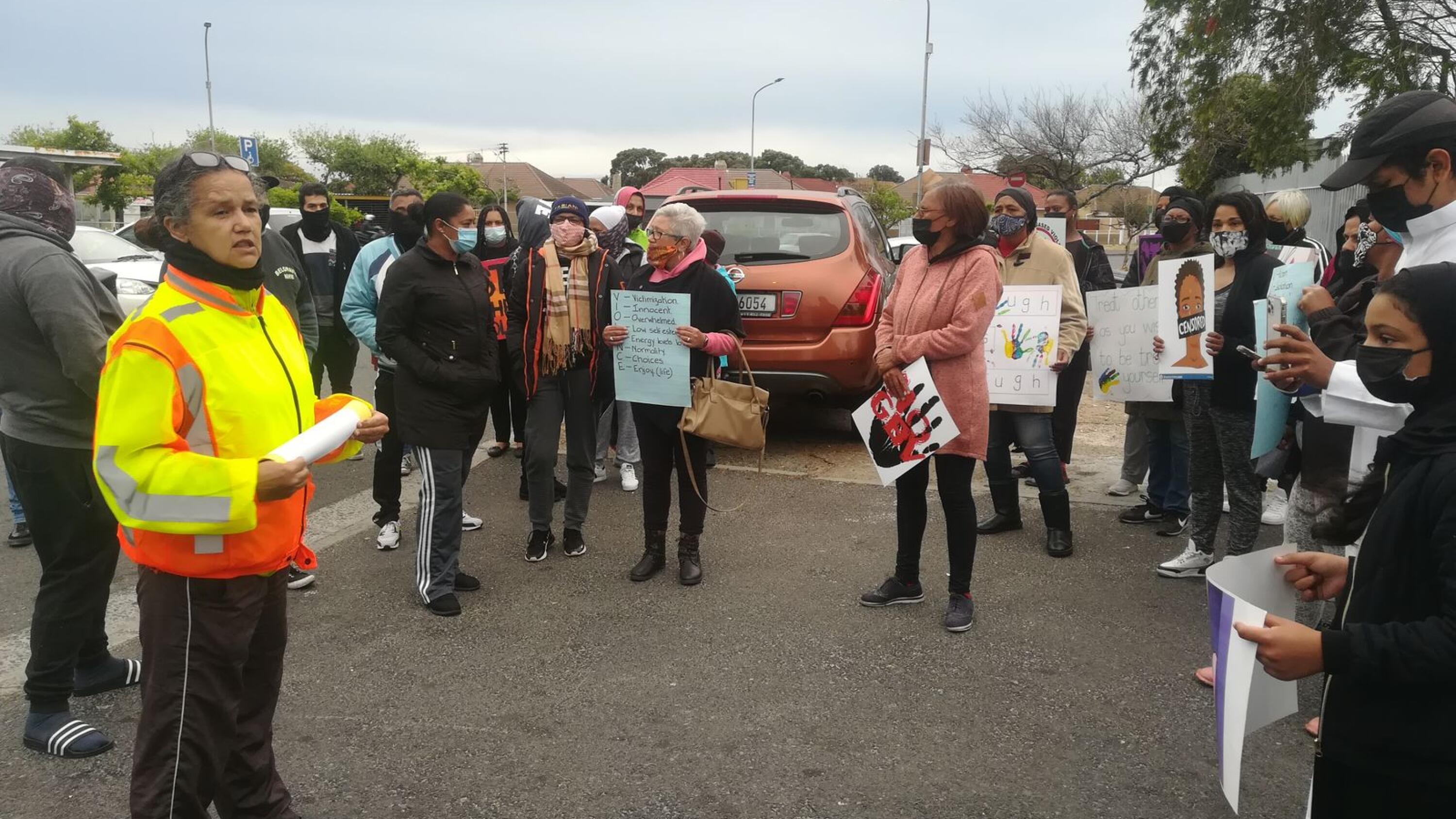 Athlone Community Police Forum chairwoman Sharon Classen said it was important to note that both sexes could be the victims and perpetrators of abuse.
"We are standing up against domestic violence, we are no longer going to be sitting still and keeping quiet about this. This is our call to the justice system to take heed of this," she said.