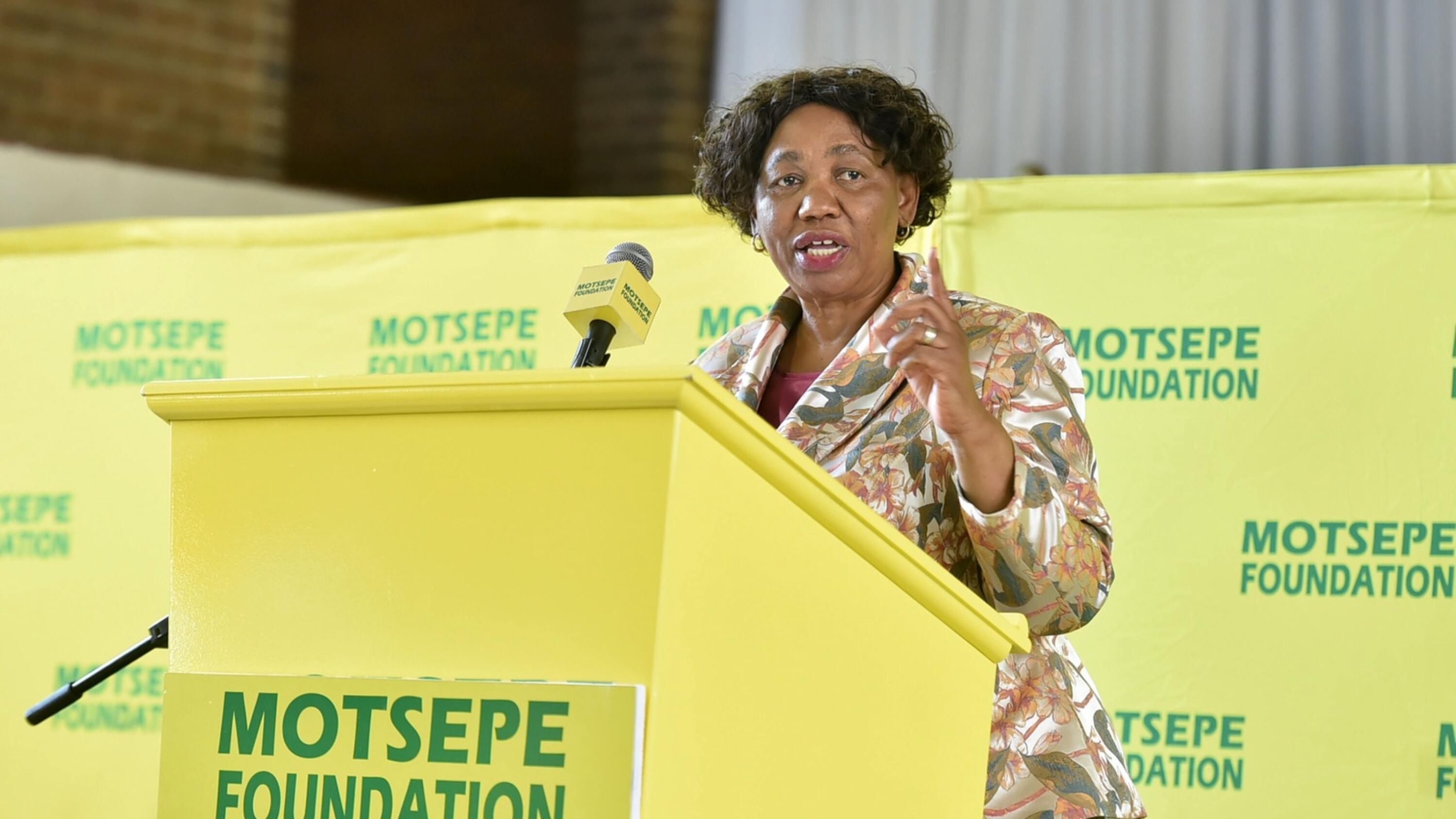 The possibility of primary school pupils returning to school full-time to prevent further loss of learning was discussed in a meeting Basic Education Minister Angie Motshekga held last week with provincial education officials.
It was one of several issues that came up during the two-day meeting, according to Elijah Mhlanga, a spokesman for the Department of Basic Education.
He said e-learning was not helping pupils as they were too young and needed to be taught by their teachers, and the results from the end of last year and the first term of this year showed they were struggling to catch up with work.
The department would check with the Department of Health whether schools still needed to comply with physical distancing of 1.5 metres in the classroom as many schools were not big enough to accommodate all pupils while having them physically distance, he said.
"Teachers are yearning to go back to normal as they feel they need to start all over each week when the pupils return because they are at home for a week before returning to school so by the time they come back they have forgotten what was learnt the previous week. Pupils are not progressing as they should and parents are not supporting their children at home," he said.
Currently, pupils at Cape Flats schools go to class in shifts, either one week on and one week off or two days on one week and three days on the next week.
The full-time return would only happen at primary school level, he said.
"'The risk of young children getting Covid-19 is very low so we feel that this is the correct decision. School nutrition is also being hampered as schools can't feed children every day if they are not at school every day," he said.
Dwayne Evans, spokesman for Red Cross War Memorial Children's Hospital, said children were less likely to contract Covid-19, less likely to spread it, less likely to develop severe Covid-19 and less likely to die from it.
"Covid-19 is more likely to be contracted by someone that has comorbidities and children don't have comorbidities. They also have less receptors for Covid-19 to bind on, which makes it less likely to contract the disease," he said.
Former Mount View High School principal Heinirich Bowers said schools were in a difficult position because on the one hand pupils were missing out on a lot of learning, but, on the other hand, classrooms would be too overcrowded if all pupils returned at the same time because many schools had had 50 children in a class before the arrival of the pandemic.
Mr Bowers said that many households did not have technology for pupils to use e-learning.
"It is very difficult for pupils to catch up on learning they have missed and it shows in their results. On the other hand pupils and teachers health is at risk so I think they need to keep the current system in place for as long as they can as there is a possibility of a third wave," he said.
Grade 7 teacher Charnelle Hector said that the education gap for pupils grew by the day although the curriculum had been adjusted. She said that pupils struggled to understand the volume of work in a shorter period of learning.
"It's best that we stay the way we are now, with a third wave coming we cannot risk it," she said.
Miskah Martin, of Bonteheuwel, has a son in high school and is in favour of pupils returning to full-time. She said she was worried about the amount of learning they were missing out on. If gatherings of 100 people were permitted than children could go back to full-time schooling, she said.
"It's really difficult for parents and children to miss out on so much work. They come home with a huge amount of work and some parents work all day so there is no one to sit with their children at home with their school work," she said.
Sherwood Park mom of three, Aisha Ismail, agreed. She said that as long as classrooms were big enough and had plastic shields dividing pupils who wore their masks there was no reason to keep current systems in place.
"As long as those items are in place the risk of contamination is low," she said.
Western Cape Education spokeswoman Bronagh Hammond, said 124 primary schools were already back to full capacity. Schools wanting 100% attendance had to apply to the district for permission, she said.
"The approval of such an application is dependent on whether the school has enough facilities, safety materials and the necessary procedures in place, that comply with all the relevant health and safety protocols," she said.
Existing temporary revised education plans still applied until such approval was given and should there be any changes it would be communicated to schools as soon as possible, she said.