Health MEC Dr Nomafrench Mbombo joined the Bonteheuwel Walking Ladies for a morning of exercise and a walk for World Heart Day.
The day is marked annually on September 29, and last Wednesday the Bonteheuwel Walking Ladies (BWL) and the Omega Centre highlighted the importance of taking care of your heart at the Bonteheuwel Community Centre in Apricot Street.
Eat healthy, take note of what you put in your body, stop cooking with so much butter and oil and eat more fruit and vegetables, said BWL chairwoman Soraya Salie.
"We know that a lot of people are at war with their eating habits, and we really need to take care of our health and our hearts. We need to eat more vegetables and people can learn to plant their own gardens," she said.
Michelle Maxwell, a staff nurse at Omega Centre, which provides home-based care, said many people only took care of their hearts after they had had a heart attack or stroke or had been diagnosed with diabetes or cardiovascular diseases.
There was no need to learn the hard way if you took regular care of your health, she said.
"A lot of our older people are used to eating lots of butter, meat and oil, and that is why they suffer from many comorbidities today. You don't have to go out and buy healthy things – start planting your own fruits and vegetables.
"They need to look after themselves so that they don't get sick and weak. Most of them live alone so they need to take care of themselves," she said.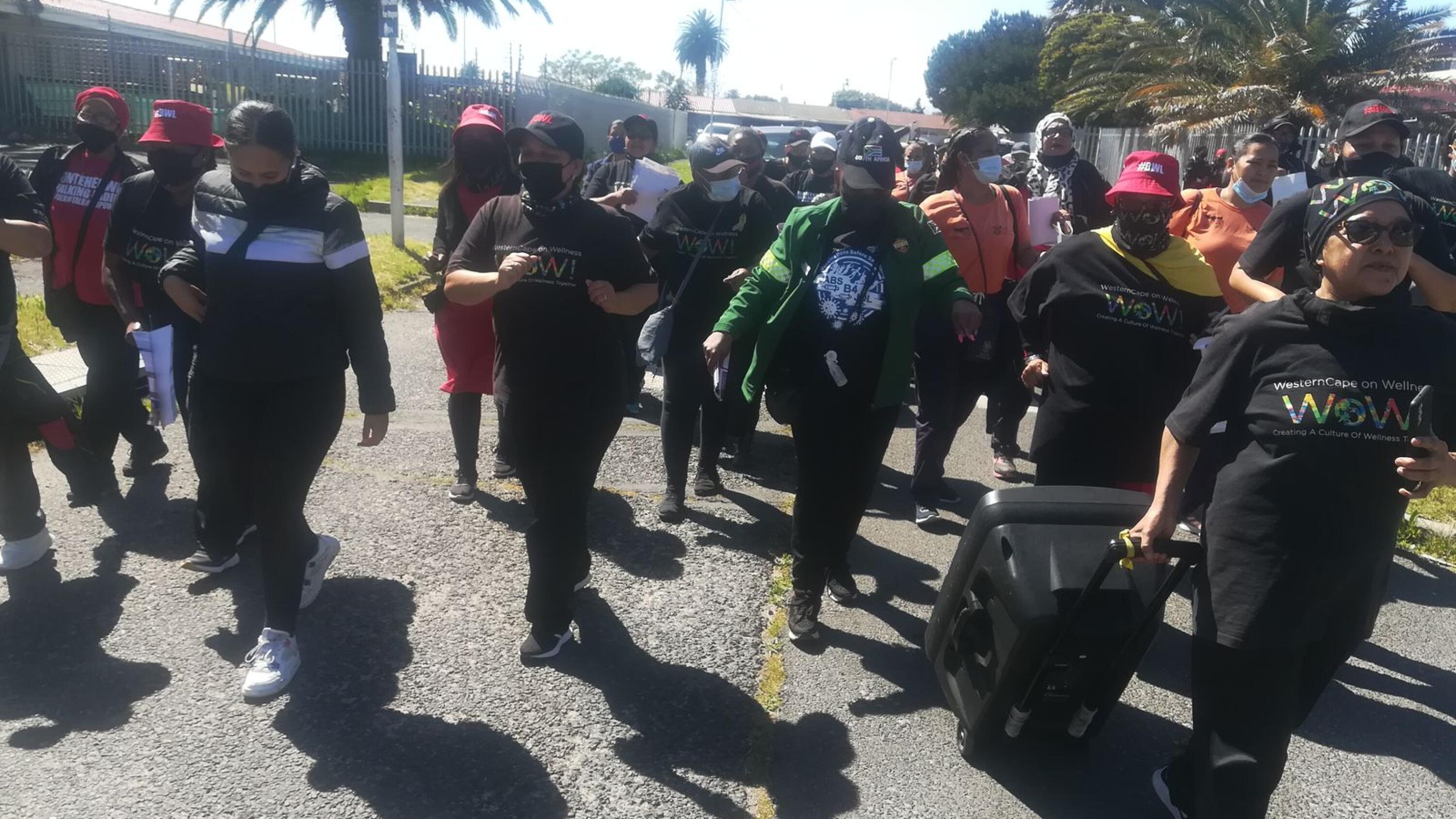 Dr Mbombo also joined the BWL on a walk to the Vanguard Community Health Centre where some of the BWL members got vaccinated against Covid-19. She said that keeping fit and healthy was important for one's well-being.
"Before nurses in Bonteheuwel administered about 250 vaccines a day now it's only about 50-70 a day. We want to open up the sectors for the holidays and enjoy our holidays with our kids and our families and we can only do so if everyone gets vaccinated," she said.