The victims of a fire in Tambo Village last month are asking the public to help them rebuild their lives.
The fire started at 14 Stanley Janasie Road, at about 4pm, on Wednesday February 23, and spread to two neighbouring houses and five wendy houses in their backyards.
Forty-one victims of the fire were now living with family and friends, said Manenberg resident Pastor Andrew May.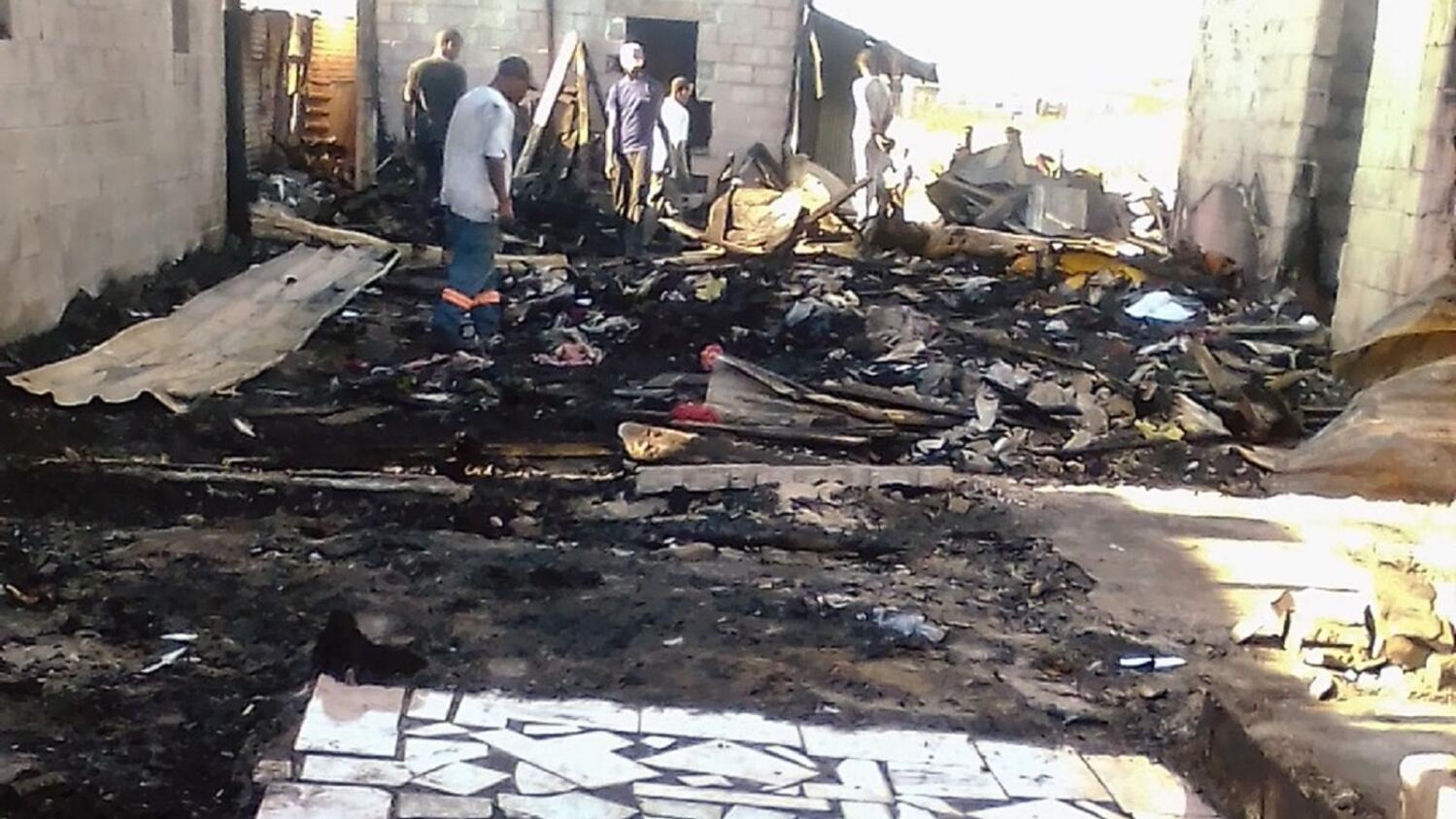 The houses had been left uninhabitable by the fire, he said, adding that the victims were finding it hard to salvage materials to rebuild because they also had children to take care of.
"The community has been tense, but it has settled down now. I don't think there has been enough support for these families. There is no plan and no where for them to go."
City Fire and Rescue Service spokesman Jermaine Carelse said they had treated a 72-year-old man for smoke inhalation, and their initial report of the incident showed that only 18 people had been displaced.
The cause of the fire was undetermined, he said.
Rowena Jacobs, 63, said she had gone to the shop when a neighbour called to say her home was on fire. Her daughter and granddaughter had been asleep at the time but had escaped the flames uninjured.
The family was still shocked and no one spoke about what had happened.
"We've lost everything; we couldn't save anything," she said. "Everything happened so quickly. We have nowhere to go, and we don't know how the fire started. We are sleeping in my brother's home now and sometimes at another place here in Bonteheuwel, everyone is all over."
Asked if the families would get kits to help them rebuild, mayoral committee member for human settlements Malusi Booi, said: "The City enables and facilitates soft relief, such as donations, site clearing, verification and assessments for assistance."
To make donations, call Rowena Jacobs at 072 030 3572.