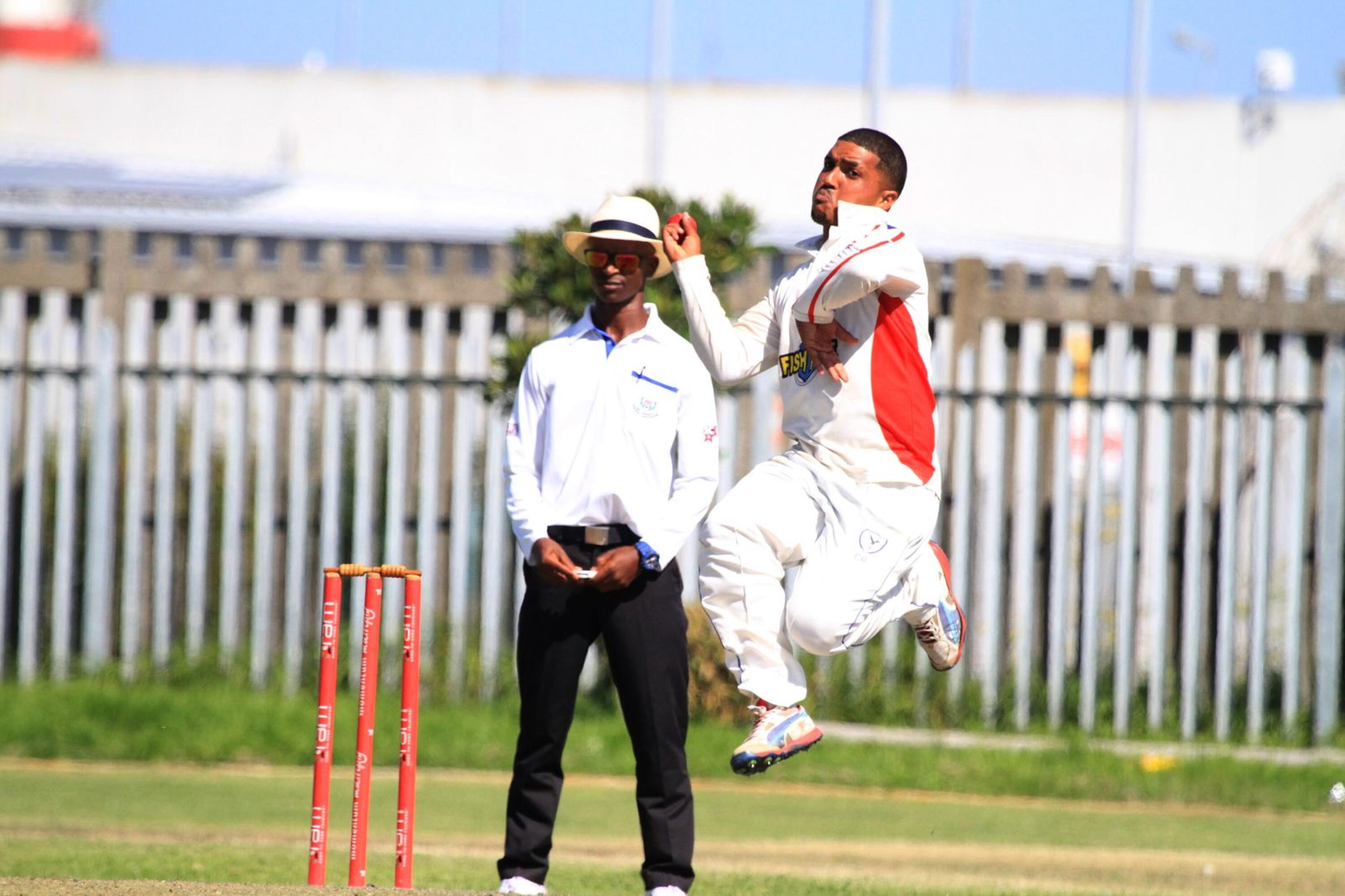 Hanover Park Cricket Club almost celebrated what would have been a well-deserved double victory when they faced Northpine in a Western Province Cricket Association (WPCA) 1D match on Saturday and Peninsula in a T20 final the following day.
Although disappointed at losing by five wickets against Pens, at Newlands, on Sunday, there's enough reason to celebrate as they've earned promotion to the 1C division and have an all-important fixture left to play, says chairman Ashraf Orrie.
"This coming Saturday, we play Belhar Cricket Club at their home ground, which in essence is the title decider with both teams guaranteed promotion. So there is still plenty to play for," he said.
Sent in to bat first on Saturday, at the Downberg Road Sports Complex, Hanover Park posted a plucky 195/10 in 42.2 overs and restricted the visitors to 71 all out.
Cheslyn Fredericks and Carlyle Roberts spearheaded the homeside's bowling attack with Fredericks taking a fiver and just missing out on a hat- trick. Roberts claimed three wickets while on the batting front, Muneeb Toefy posted a respectable 55 for the homeside.
The mood inside the Hanover Park camp was understandably positive going into the T20 final against Peninsula, whom they beat twice this season in the 50-over version. However, Hanover Park fell short by five runs. Peninsula batted well, putting 154 on the scoreboard and restricted Hanover to 149 in their allotted 20 overs.
However, captain Shafwaan Doutie, 37, said they've been on a roll for most of the season. "We won 11 games on the trot now going back and starting early in December against Pollsmoor CC. We have been on a very good run with only losing three games thus far for the whole season, against Belhar, Sherwood, Manenberg and Khayelitsha," he said.
Doutie, who played his junior cricket at Primrose CC, has spent the bulk of the past 20 years at Hanover Park and is currently in his fifth season as captain.
As far as gaining promotion, Doutie and co can afford to pat themselves on the back as it was mission accomplished. "It was very important for us to win this game because it guaranteed promotion irrespective of what other teams did. So we managed to achieve that, " he said.
Hanover Park destroyer-in-chief, all-rounder Roberts, 20, has been in devastating form with bat and ball in hand this season, taking a fiver against Heideveld and four wickets each in matches against three other clubs along the way. A middle order batsman, young Roberts also managed an impressive 200 runs in 11 innings. However, Roberts' 39 off 26 balls and a wicket was not enough to help seal the deal for his side against Peninsula.
Despite the disappointment of losing, the star player was quick to send a shout-out to everyone involved with the club. "I want to thank the chairman for everything he did, the management and coach and of course, a big thank you to my teammates for working hard so we can be in the 1C league," he said.
Coach Reyhaad Abrahams echoed these sentiments, saying: "To all those youngsters out there, especially in Hanover Park, don't waste your talent on nonsense. Channel your energy into wherever your talent lies. I would like to see more of our youngsters like Carlyle, coming through the ranks."
Roberts also expressed his thanks to club management and the rest of the squad. "I want to thank the exco for entrusting me with the job for the past four months, bringing me back into the fold after 16 years on the sidelines. Thanks to all the players for accepting me and trusting in me and thanks to the Hanover Park community as a whole, your support for us at the T20 final was phenomenal," he said.
Chairman Ashraf Allie could barely contain his delight at the progress the club has made and the impact it has had on the community. "I am extremely proud to help lead this club with my fellow exco and office bearers, together with the management team in various categories within the club," he said.
"A word of thanks to all our sponsors, patrons, families, supporters and fellow NPO/NGOs in Hanover Park as well as a few others we partner with, thank you, thank you, thank you," he said.
"We would also take the opportunity to wish stalwart Niezaam Adams well on retiring from the first side as he takes up his role as batting consultant for the seniors' and women's team next season. Niezaam is one of a very few who scored a double century in club cricket, among some other accolades he had during his career, " he said.
For more information about the club, email chairperson@hanoverparkcc.co.za or call Allie on 082 442 7920.