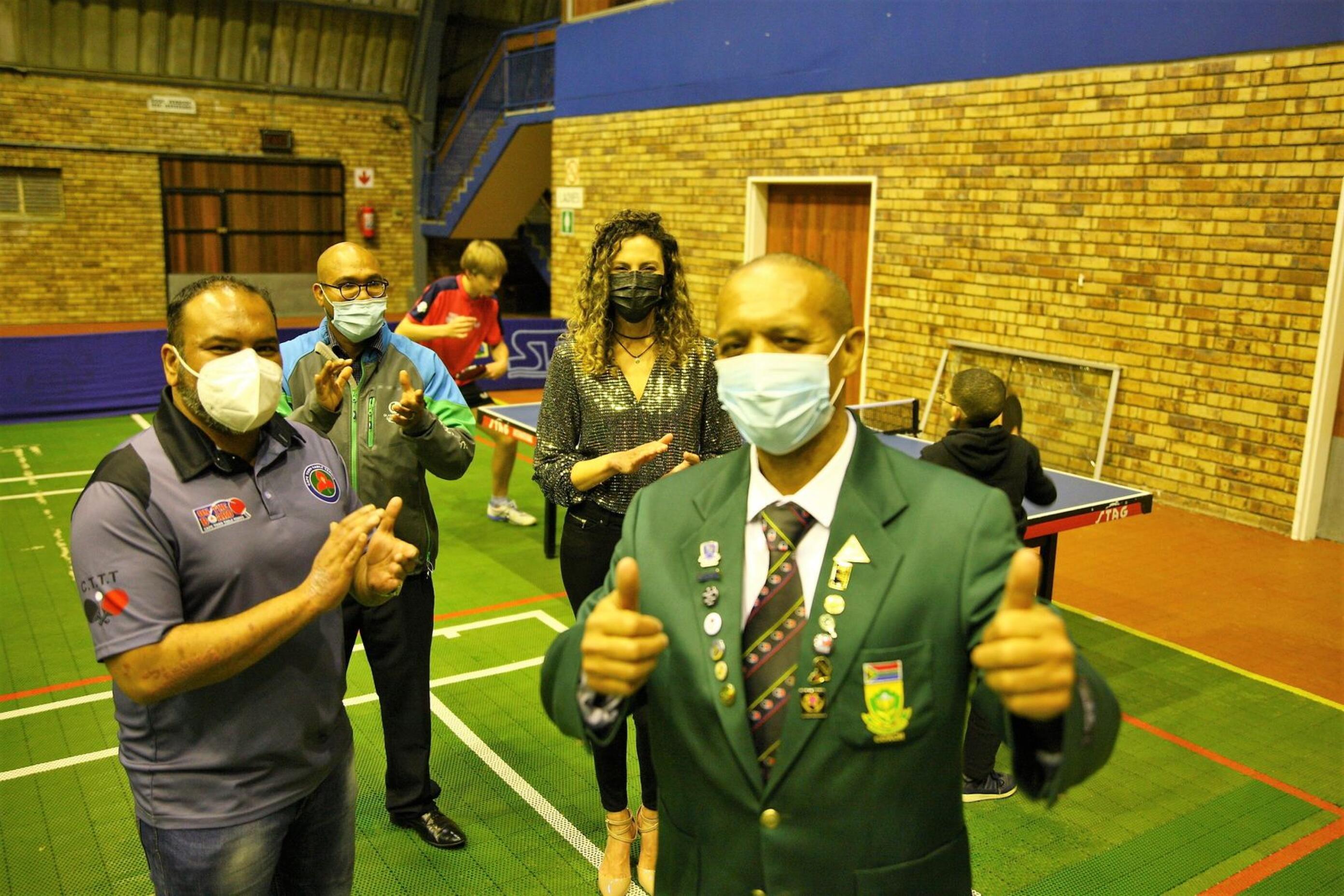 Anyone familiar with the Cape Town table tennis scene, knows that Gregory Naik knows a thing or two about table tennis.
The well-travelled coach launched his own academy, at the Wynberg military base, at the weekend, the official launch of which was preceded by an intensive two-day coaching course aimed at empowering coaches.
Naik, 58, the founder of Bonteheuwel Table Tennis Club and the last chairman of Western Province Table Table before its name change to Cape Town Table Tennis in 2017, says it's been a long-time goal of his to establish a high performance academy.
A staff sergeant in the South African National Defence force, a member of the army band and as one might expect, the armed forces' head table tennis coach, Naik expressed his thanks to those who supported the initiative, saying he had been overwhelmed by the reaction.
Although never a competitive player himself, he had established a reputation for unearthing and mentoring champions during 43-year involvement in the sport.
"I've been coaching since I was at high school, working with small kids at the Bonteheuwel community centre. Over the years, I've done lots of research about the sport by going to different libraries to get more information about the game.
"I've been a coach at club, provincial and national level," he said.
While the Covid -19 and restrictions impacted on the sport, it also created an opportunity for him to finalise his plans for starting the academy, he said.
"My aim was to establish this academy when I retire, but I had all my plans in place and was ready to kick off, " he said.
Speaking at the launch on Sunday September 12, Cape Town Table Tennis chairman Junaid Baig said it was wonderful to be present at the event and to witness Naik's coaching vision become reality.
"This is a great initiative by Greg Naik. It's expanding table tennis. It's beautiful to see someone so passionate about the sport, put back into it to such an extent that he's able to open his own table tennis academy. Cape Town Table Tennis wishes wishes him nothing but the best."
Fellow club member, Denver Titus, one of five coaches at Boundary Table Tennis Club, along with Naik, also attended the weekend's course and launch event.
"The importance of this course we had at the Greg Naik Academy was that for the first time in many years, coaches across the Cape Town metropole came together in the same room and discussed topics based on coaching as a whole and how it can improve table tennis in the Western Cape and in the country," he said.
Former Boundary club member, Leandre Lentz-Sparks, the sister of Genevieve Lentz, who officiated as an assistant referee at this year's Tokyo Olympic Games, joined forces with Naik to run the Academy and set the stage for Sunday's launch.
"The significance of this academy is that it represents a huge step forward for coaches and a first of its kind in South Africa," she said.
"He is a really good coach and he has a lot of knowledge that he can share with others."
In closing, Naik said the main aim of the academy is to train coaches, players, umpires and administrators to perform at all levels and to identify talent, skill and development potential.
"The next plan for this academy is to have a coaching seminar where we can brainstorm ideas and we hope to take it to the schools," he said.
For information, call 082 699 5028