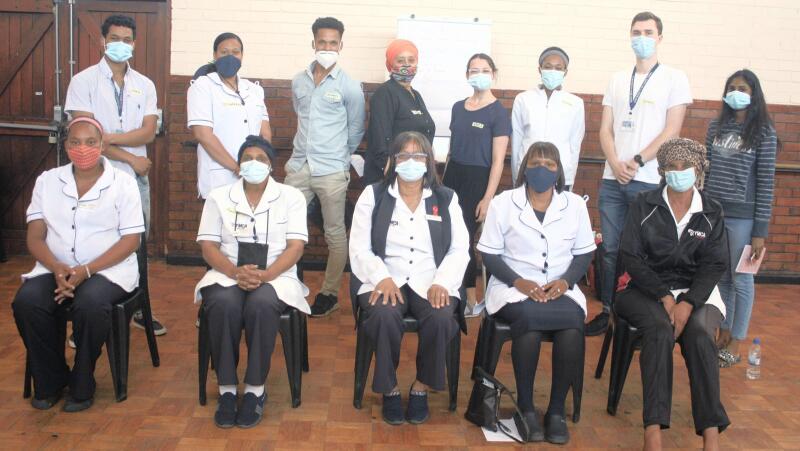 A group of fourth-year UCT medical students ran a workshop with home-based carers on the importance of self-care.
The workshop involved the carers, all from the Young Men's Christian Association (YMCA), taking part in skits and sharing their strategies to keep calm, among others.
The students also spoke about how meditation can help carers cope.
Each of the five students – Ethan Mackay, Linda Cusens, Gregory Koen, Ronique Erasmus and Perushni Naidoo – ran a slot during the two hour workshop, held at the Silvertown community centre on Wednesday December 2.
Lemane Moses said the workshop had made her realise how often home-based carers neglected their own mental or physical health to put their client first.
"Today I have learnt that as carers our well-being is important, and we must make ourselves a priority. It was also good for me to learn how to meditate."
Another carer, Iptishaaam Hassan, said the workshop had shown how important communication was.
Ethan said health workers who did not take care of themselves risked burn-out. Ronique said they hoped the carers would share with others what they had been taught.
"We also spoke about it on a community radio station, because we want to promote health care to as many people as possible," she said.