Donations have been pouring in for premature babies at Groote Schuur Hospital from the Athlone, Bergvliet and Helderberg Lions clubs, Lion Heart Ministries and the public, including seniors at Mothwa Haven in Plumstead and Azeza Manie of Grassy Park.
There are 150 knitted teddies and toys, 75 knitted jerseys, 62 vests and baby grows, 20 packets of wet wipes, 602 knitted beanies, 232 pairs of booties, 60 blankets, 63 bibs, two prams, a car seat, a baby bath and toiletries.
Some 15 million babies worldwide are born prematurely each year, according to the World Health Organization, and World Prematurity Day is on November 17.
About 80% of the 80 babies in Groote Schuur's neonatal unit are premature, according to the unit's operational manager, Karen Michaels.
Most are high risk and are kept at hospital for a while after they are born.
Some babies stay up to five months, while they gain weight and receive medical care, until they are healthy enough to go home.
Many of the mothers can't afford basic necessities, such as toiletries, towels, nappies, and wet wipes, Ms Michaels says.
"Moms travel from far to get here, and we like to send them home with something special for her and the baby. Around this time, we get many donations, but we really do need more throughout the year."
Ms Manie, 87, started knitting beanies and teddy bears in 2010. She says it helps to occupy her time, but she also knows how badly many babies need these donations, especially during winter.
"If I can help out, why not? I enjoy knitting – it's always been a passion of mine. I knitted some outfits for my great-grandchildren's teddies that I made them, and they love it," she says.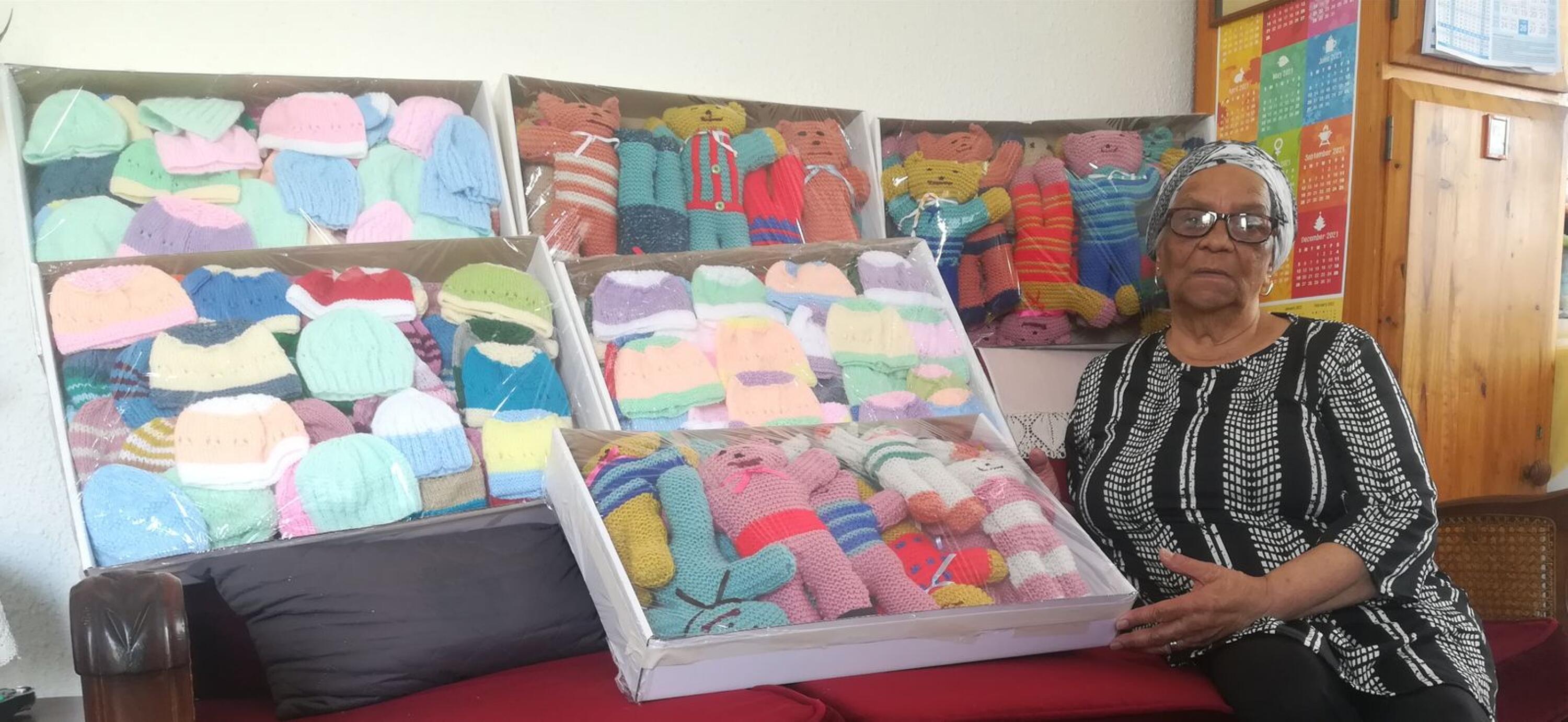 President of the Lions Club of Athlone Zarina Hendricks thanked everyone who contributed to the project.
"The donations were overwhelming. This type of support helps the continuity of our commitment to serving the community."