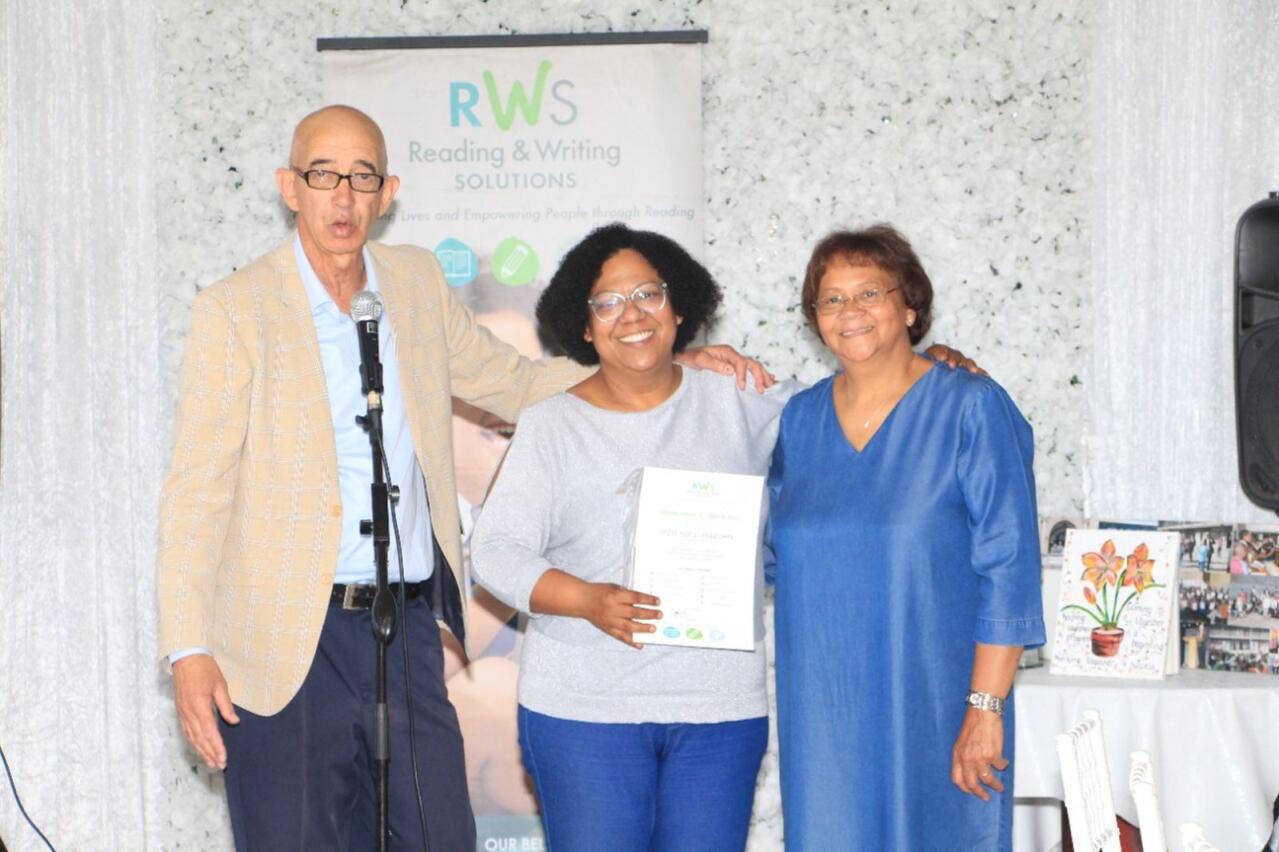 An Athlone non-profit organisation hosted an event to celebrate its eighth anniversary and the founder, Jeff Paulse's 70th birthday.
In true Reading and Writing Solutions style, the organisation chose to celebrate the two milestones by honouring its reading tutor volunteers, contributing partners – and even the Athlone News.
The celebratory breakfast with 80 guests was held at Alhambra restaurant in Lansdowne on Saturday November 13.
Since its establishment in 2013, the literacy organisation has trained 1 488 volunteer reading tutors who impacted the lives of more than 5 000 pupils who experienced reading difficulties.The organisation works with approximately 100 schools where the reading intervention programme has been implemented.
At the breakfast celebration, various partners of the organisation were acknowledged for their contribution, which allowed the organisation to grow and remain relevant in the education of diverse communities.
Some of these organisations and individuals who received certificates of appreciation and affirmation, include Athlone News reporter Hazel Allies-Husselman; Desmond Heynes from Cambridge University Press; Ward 49 councillor Rashid Adams; Sub-council 5 manager Nomfundo Mndingi; Professor Priscilla Daniels and Dr Tracey Adonis from the Community Engagement Unit at the University of the Western Cape; Manichand Beharilal, international author and CEO of Gauteng-based MBLS Publishers; Diane Williams, principal of Parkfields Primary School in Hanover Park; and supportive Athlone residents Dennis Koopman, Fuad Japtha, Abduragmaan Galant, and Doreen Herbert, among others.
Said Mr Paulse: "The Athlone News, with its articles by Ms Allies-Husselman, featuring Reading And Writing Solutions, has played a huge role in extending our reach all over the Cape Metropole and beyond. We are grateful for that."
Reading and Writing Solutions is hosting its last literacy training workshop from Monday December 6 to Friday December 10, in Gleemoor.
Those interested can contact Mr Paulse at 082 216 2460 or email: paulsejeff@ gmail.com