The Shumeez Scott Foundation held is fourth annual fashion show at the Athlone civic centre to raise awareness about people living with Down syndrome.
Based in Lentegeur, the registered non-profit organisation supports children with Down syndrome and intellectual disabilities and runs arts-and-crafts and other programmes to help them find work and be independent.
The foundation's members, both adults and children modelled casual and evening wear during the show on Sunday.
There were performances by Insaaf Losper, the Portlands Dance Academy and the Spice Boys Malay choir.
Bahia Janodien, Shumeez Scott's mother and the director of the foundation, said the show's proceeds would go towards transport and better premises, as the foundation ran from her garage.
"I am currently sitting with 45 students, and we need more space. We want to make them self-sustainable and also give them a social life, which is something they'e been deprived of their whole lives. They need the support, and I will keep on trying until we can move into better premises," she said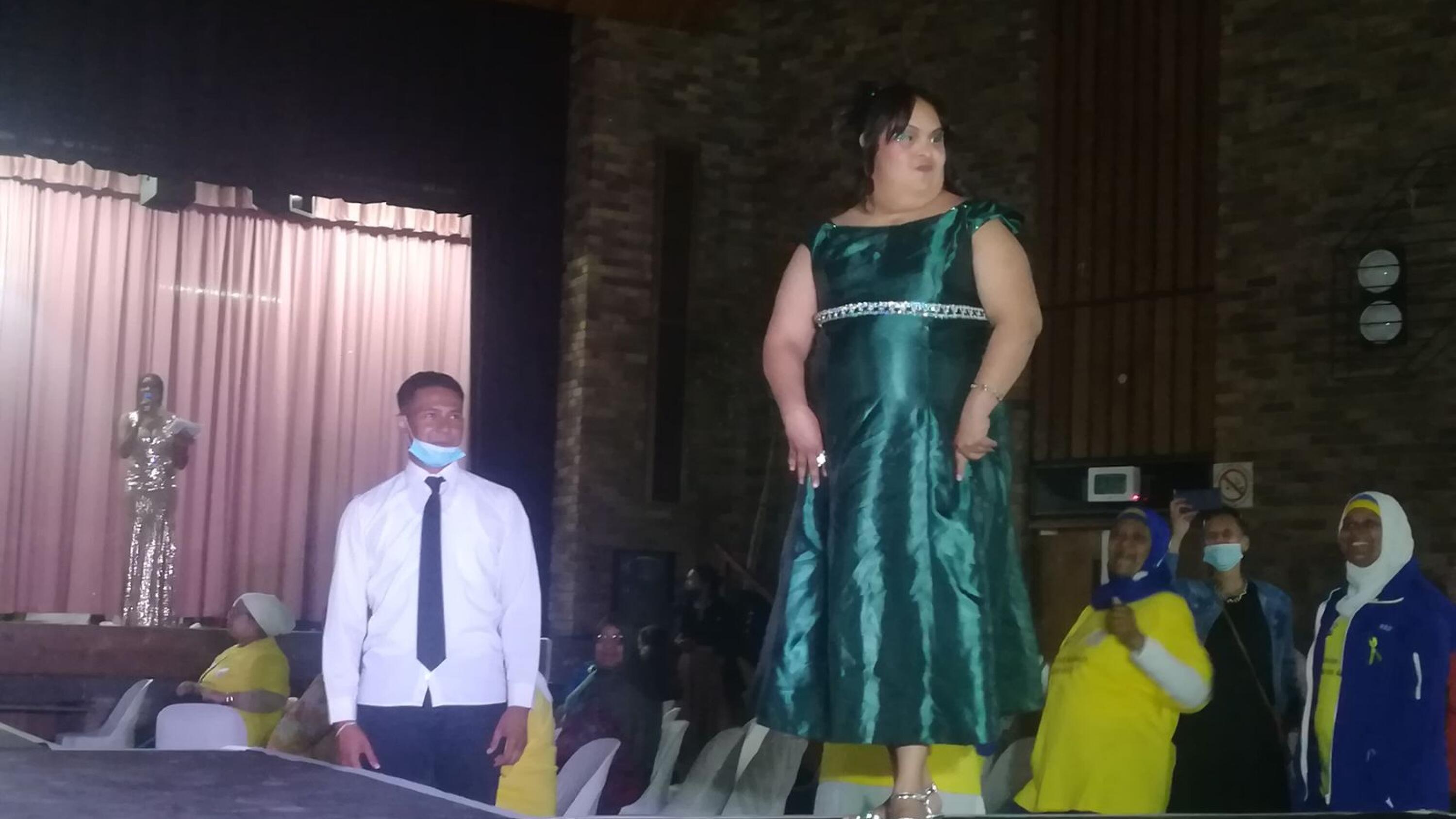 Sandy Geenendal, of Mitchell's Plain, said her son, Wade, 19, had been part of the foundation for two months, and its programmes had brought out his creative side.
"It brings out something in him that I've never seen. It gives them boldness to perform in front of audiences. He has always been the shy one, so this programme has really helped him gain some confidence," she said.
John Baatjies, whose son, Enrique 21, is a member of the foundation, said more awareness about Down syndrome was needed, and communities should support benefit events for them.
"This foundation has never relied on funding or grants from big companies; they've always managed to rely on community support, so if they can keep on doing that it will very helpful," he said.