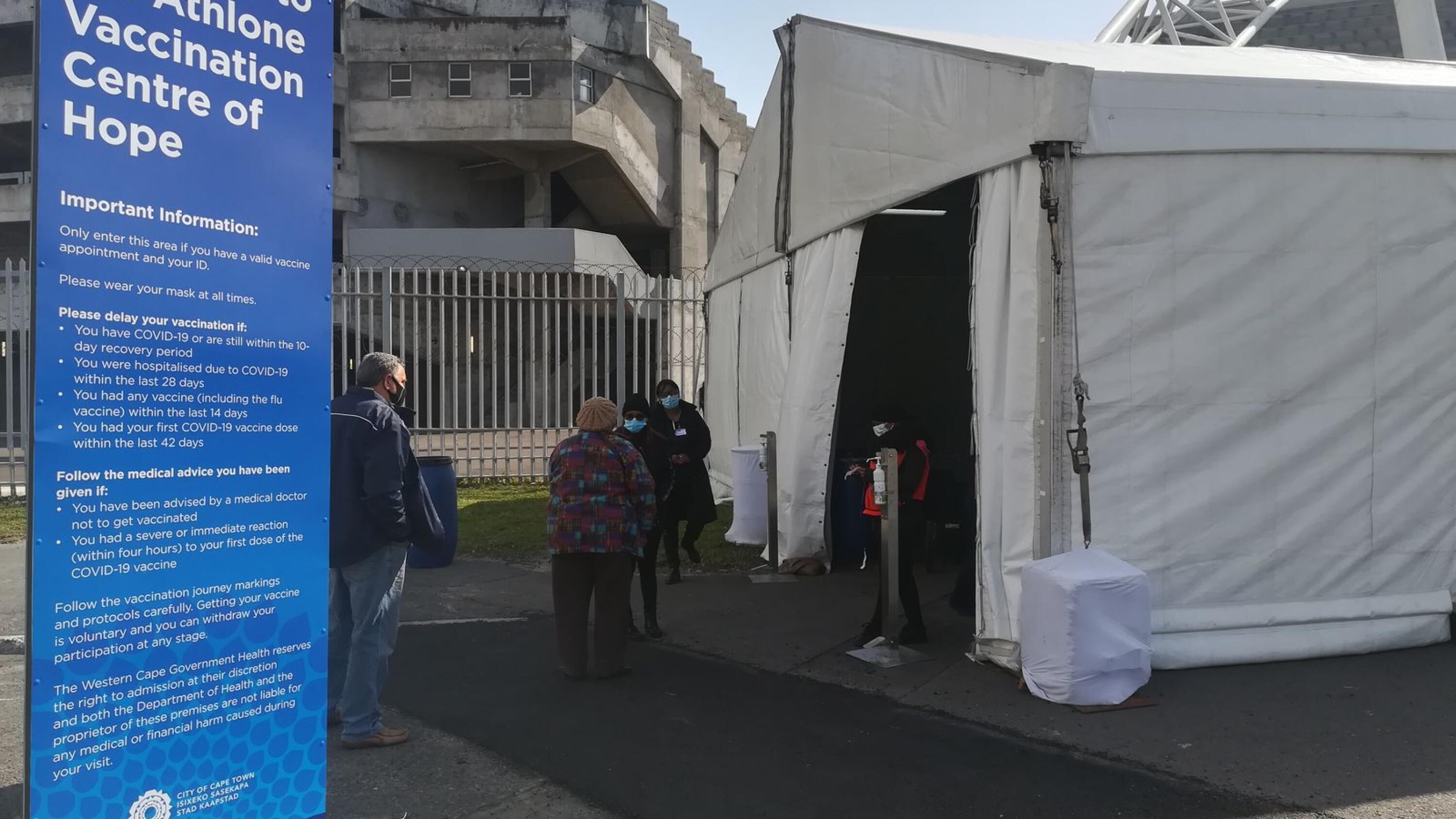 When it's fully operational, the 40 walk-through stations and five car lanes at the Athlone Stadium vaccination site will be able to do 7000 jabs a day.
Athlone Vaccination Centre of Hope opened officially on Monday August 16. The walk-through facility is up and running, but the drive-through is scheduled to be fully functional early next month, according to mayor Dan Plato.
It's the first site in the province to offer both walk-through and drive-through vaccinations.
"The drive-through will follow the same steps as a walk-through, with cars stopping at four stations, which will ensure that residents are successfully screened, registered and vaccinated," Mr Plato said.
Premier Alan Winde said the opening of a mass vaccination site in Athlone brought vaccines closer to all.
Science proved that vaccines were safe and saved lives, he said.
"I urge every person to register for their vaccine when it is their turn. Vaccines remain our best tool to beat Covid-19, so that we can once again do the things we love, be with the people we love, and do the work that supports our family."
Noer Moerat, 44, from Lansdowne, who got vaccinated at the stadium last week, said she wanted to look after her health and that of her mother whom she lives with.
"I've lost friends and family because of Covid so getting vaccinated is important to me. People should stop listening to social media because I think that is what is making many people hesitant to get the vaccine," she said.
Tinashe Dziripi, 41, of Delft, said it was important to get vaccinated to prevent becoming gravely ill.
"You never know what can happen in the future so I just want to be safe," he said.
From Friday August 20, vaccinations were open to all adults. Everyone aged 18 and older could register on the electronic vaccination data system (EVDS).
The Athlone Vaccination Centre of Hope is open Mondays to Fridays, from 8am to 4pm.