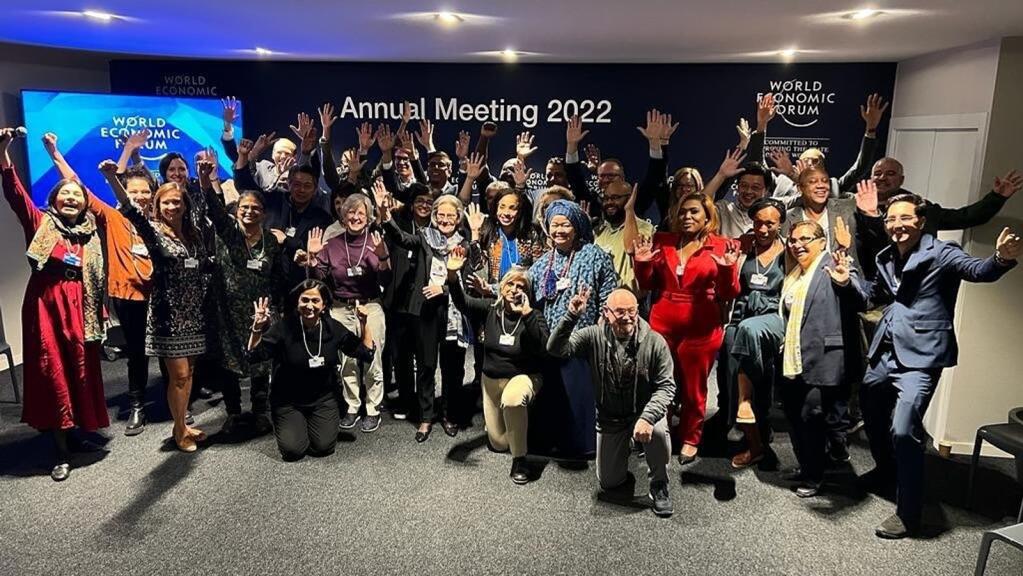 Reconstructed Living Labs (RLabs), a social enterprise with its humble beginnings in Bridgetown in 2009, scooped another award on the global stage by being recognised as a Schwab Foundation's 2022 Social Innovator of the Year.
The Schwab Foundation for Social Entrepreneurship is the sister organisation of the World Economic Forum (WEF).
The chief executive officer of RLabs, René Parker, represented RLabs at the WEF's annual meeting in Davos, Switzerland, three weeks ago, where a special awards ceremony was held.
The awardees have now become part of the Schwab Foundation's community of more than 400 social innovators across 70 countries. They have the opportunity to become involved in the meetings, initiatives and projects of the WEF and benefit from peer-to-peer exchange with each other.
Ms Parker said getting the award was a rigorous process, which took almost one year and involved a series of interviews, checking on financials and speaking to RLabs partners.
"You don't realise how big this award is until you get there. The foundation made the announcement in January, but it didn't feel real until you were there. The level of influence you have access to – and this being from the Cape Flats. I sat next to presidents and wondered what am I supposed to say? I got a little tongue-tied, but it was easy to talk about the work RLabs does and our people. People are resilient. RLabs have been working mainly with small businesses throughout Covid and they are the ones who kept our economy going."
Hilde Schwab, co-founder and chairperson of the Schwab Foundation, said the Social Innovators of the Year 2022 represent a new ecosystem of leaders "who are driving change and shifting organisations and systems towards a more just, inclusive, sustainable future".
According to RLabs, it has expanded its model to 23 countries across five continents and has impacted more than 20 million people over the past 13 years. More than 800 000 people have directly accessed its skills and economic empowerment programmes.
In response to the Covid-19, RLabs launched an essentials campaign in 2020 to address the immediate needs of communities at risk. This allowed more than 40 000 families access to vouchers which allowed them to buy essentials such as food, electricity and data through the Zlto Rewards platform.
Ms Parker said RLabs wanted to create a funding mechanism for small businesses that cannot access funding from banks.
"Just like education, funding should be available to all. It is no use we train small business owners, and we walk beside them, but they have no funding. If everybody does something, we don't have to wait for big organisations or businesses to effect change. It took us 13 years to get here, but others don't have to take that long. If we all help each other, it will be so much easier."
She added: "This award is also to celebrate every social innovator in South Africa who is willing to make a difference."