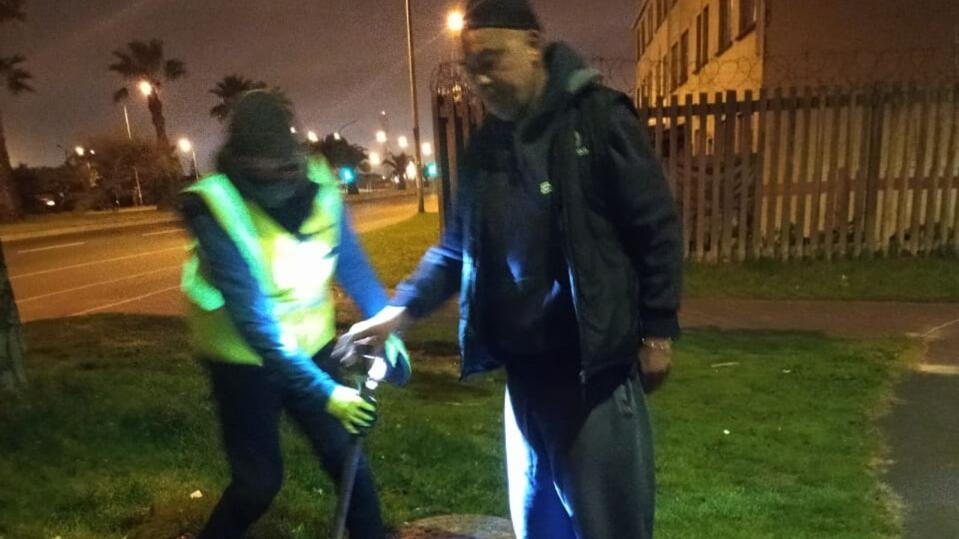 After a 10-day hiatus in the serial cat killings that have shaken Manenberg, a kitten was beheaded and another cat was found dead, its body slit open.
The ginger kitten's head was found on the stoep of a 3rd Avenue house in Sherwood Park, on Wednesday morning August 25, says Animal Welfare Society (AWS) spokesman Allan Perrins.
That evening, a grey-and-white cat was found behind a Duinefontein Road bus stop. It's chest had been slit open. Manenberg residents Abdul-Karriem Adams, Neil Nicholsen, and Luqmaan de Jongh buried the cat where it was found. It was the 44th cat killed in the area since July ("Cat killings: man questioned, dogs seized," Athlone News, August 25).
An AWS vet had determined that someone had used a sharp, bladed instrument to chop off the ginger kitten's head, said Mr Perrins.
"We are unsure of the whereabouts of the remainder of the kitten's body. That might hold further clues as to who is committing these heinous atrocities.
"We have decided to significantly ramp up our investigative efforts and adopt a far more robust approach. As such, we have implemented an immediate self-imposed general media blackout on any further coverage of this case until we have something substantial to report," he said.
He said one of the two dogs the AWS had removed from a house in Manenberg last week had a broken penis, making it difficult for the animal to urinate.
"The likelihood that it was broken accidentally appears remote and we will add this grotesque act of alleged animal cruelty to the docket," he said.
The black-and-white Terrier cross and a pit bull were removed from a Manenberg home last week after they were linked to video footage showing two animals fitting their description killing cats.
A 51-year-old man living on the property was taken in for questioning by the police but later released. Manenberg police spokesman Captain Ian Bennett said the man had denied being the owner of the property or the animals, and the state prosecutor had found there was insufficient evidence to charge him. The investigation continues.
Mr Perrins said a behavioural assessment pointed to the two seized dogs "working on a command from a human".
"This is a significant conclusion and gels with our observations. The report also gives us hope that both dogs can be successfully rehabilitated and re-homed in time to come."
Manenberg resident Abdul-Karriem Adams said the community was outraged by the killings and wanted the culprit to be caught soon.
"It stopped for a while and now it started again. I am lost for words. The cat found in Duinefontein Road seems to have been killed a while ago because its body was stiff and cold and the blood was dry," he said.
The AWS is offering a R20 000 reward to anyone who can provide information leading to the arrest and conviction of the killer(s). If you find a dead cat or to report anything related to the killings, call the AWS at 021 692 2626 or 082 601 1761.