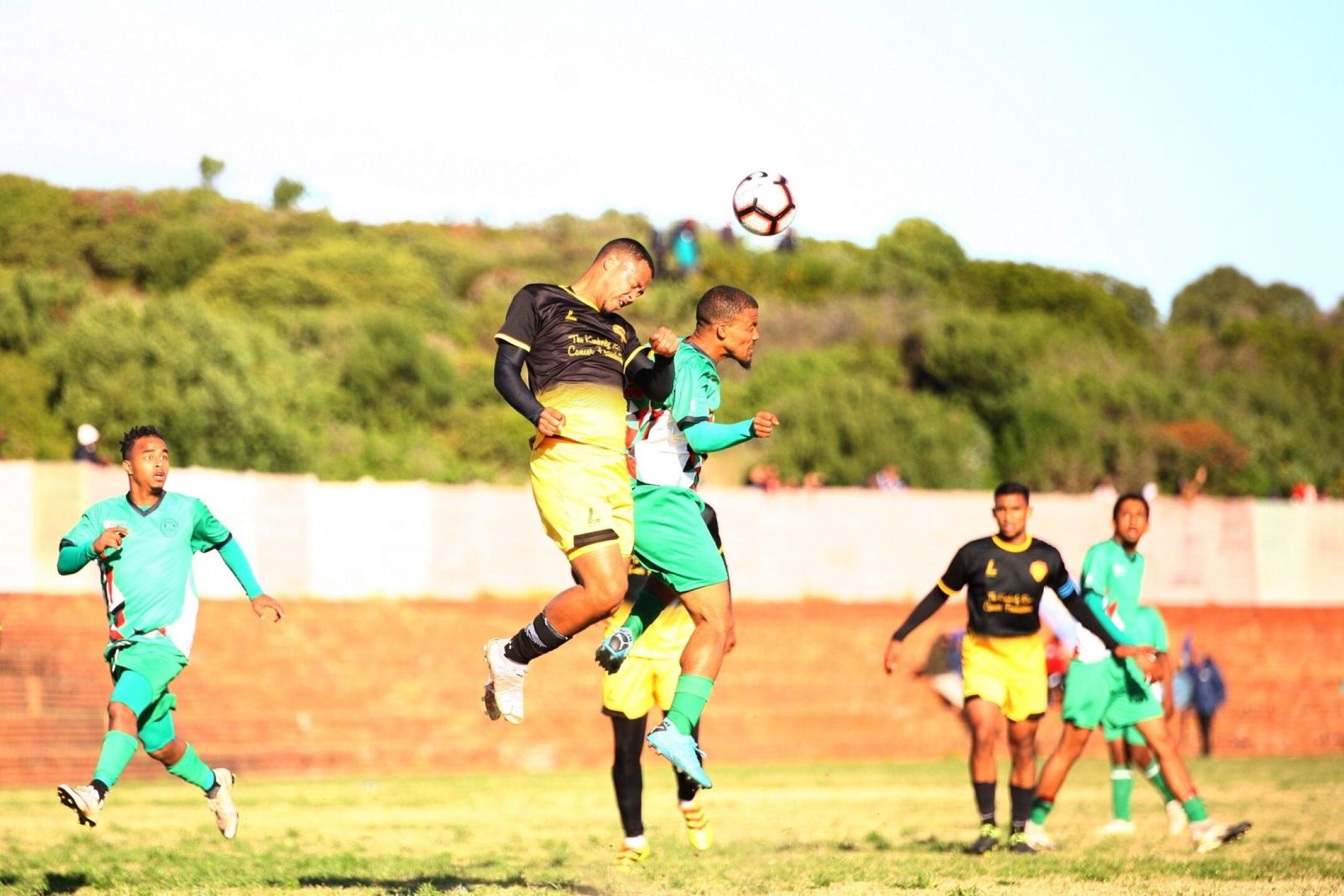 Rygesdal FC had the proverbial mountain to climb when travelling to Mitchell's Plain on Sunday, to come from a goal behind and ultimately overcome Coke Cup champions Woodlands United 2-1 in their highly anticipated senior division semi-final clash, in this year's competition.
In a classic battle of youth versus experience, Woodlands' youthful side showed much promise in the first half but seemed to run out of ideas in the second half.
Casely Watson headed the ball into the back of the net from a free kick mid-way through the first half to put the homeside in the lead, much to the delight of their supporters who had gathered in large numbers on a nearby hill overlooking the A-field at the Stephen Reagon sports complex, in Westridge.
As things stand, spectators are still not allowed inside stadiums but this did not deter Woodlands' loyal band of fans from turning up to support their team, even if it meant looking in from the outside.
With the crowd behind them, homeground advantage and playing with the wind behind their backs in the second half, things were looking up.
However, Rygersdal turned it up a notch, dominating and dictating play for most of the second half.
Yusuf Abrahams equalised seconds before half-time with a great finish at the near post, courtesy of a cross from the right by Darron Omaticus.
Thurlow Wood's late strike in the second half sealed it for Rygersdal, following a strong run and a perfectly-timed assist from Carl Lark, who brushed past two defenders before crossing the ball.
"This is the third time that Rygersdal has reached the final," said Rygersdal coach, Gershawn Coetzee.
"For the club and players this is an achievement. As a coach my message was simple, do not regret anything and give it your all. In sport you are guaranteed three things (win, draw or lose) however, as a coach I would never let the team give up.
"Mitchell's Plain and Woodlands fans are the best. They support their teams and the game 100%. Having the supporters cheering from the hill provided a fantastic atmosphere. We hope that there will be supporters allowed at the final," he said.
Although disappointed with the result, Woodlands coach Zahir Arensdse was quick to congratulate his opponents, saying: "We knew it was going to be a tough game. Unfortunately we couldn't hold onto our lead. They scored the goals which we couldn't. They're a good side and I wish them all the best to them in the final."
In other senior men's action, Helderberg region's Dynamos FC beat Mandalay's Clover FC 2-1 in their semi-final; Shozaloza FC beat Dangerous Heroes 4-3 and; Vasco da Gama beat Spurs WFC 4-0 in the women's division.
In the under-18 section, Cape Town City and Hellenic booked their spots in the final, beating Ubuntu and Rygersdal 2-1 in their respective semi-finals.