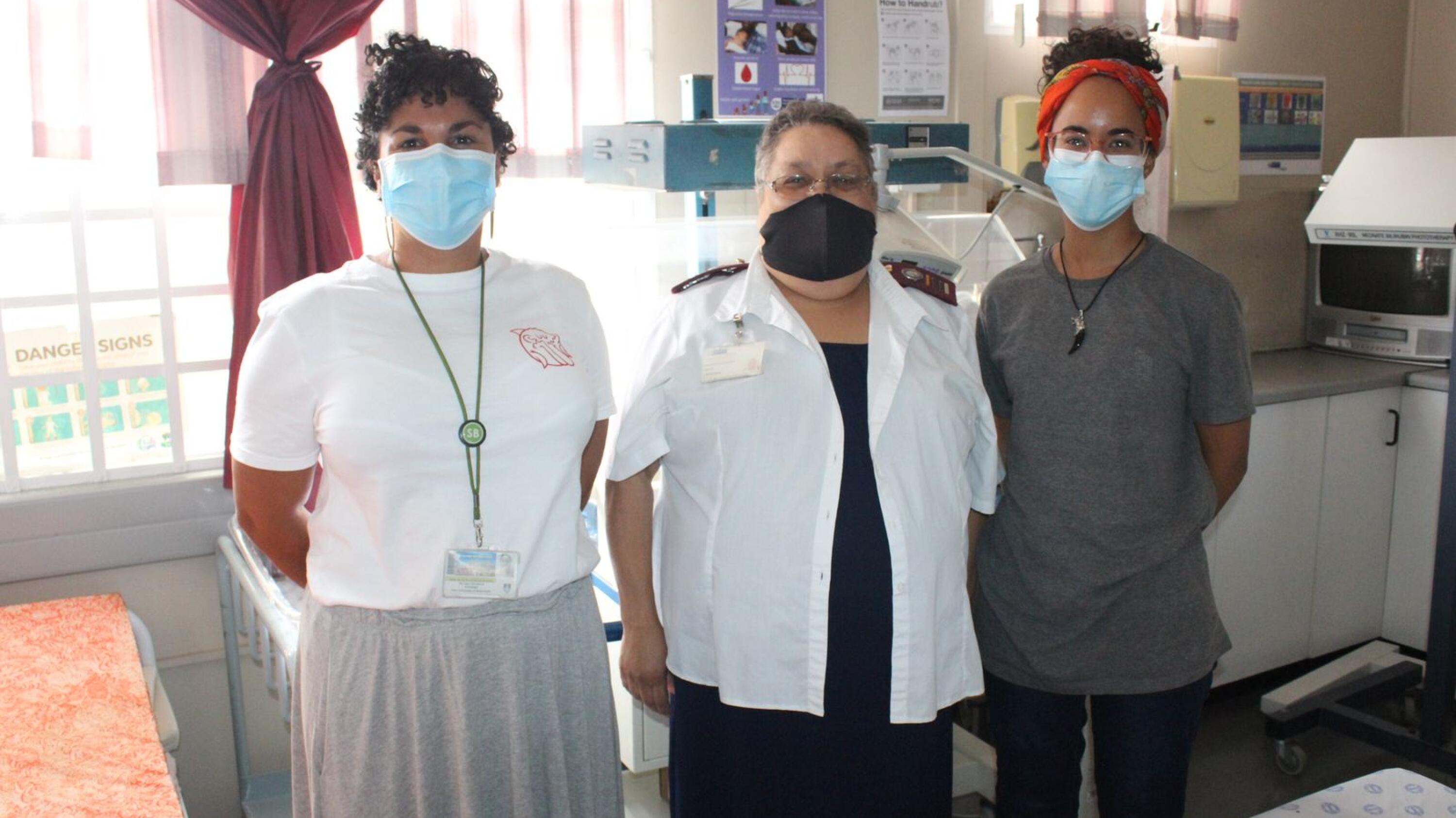 Cape Flats maternity units have seen a 3% decrease in teenage pregnancies over the past six years.
There were 86 fewer teen pregnancies at midwife obstetrics units, or MOUs, in the provincial health department's Klipfontein / Mitchell's Plain substructure, from April 2019 to December last year, compared to the same period, from 2016 to December 2018.
Some 2 869 teenage pregnancies were recorded at the Hanover Park, Gugulethu and Mitchell's Plain MOUs and at Mitchell's Plain District Hospital, from April 2019 to December last year, while 2955 were recorded from 2016 to 2018, according to provincial Department of Health spokeswoman Monique Johnstone.
Sister Loretta Abrahams, the nursing manager of Hanover Park day hospital's MOU, said many of the young mothers came from socially and financially challenged backgrounds and some were as young as 10.
Teenage pregnancy, emergency contraceptives, early bookings, and access to prenatal care were the focus of this year's Pregnancy Education Week, from Saturday February 12 to Saturday February 19.
Sister Abrahams said various contraceptive were available at health-care facilities. An emergency contraceptive, or morning-after pill, should be taken within 72 hours after sex to avoid unplanned pregnancies.
"Early bookings allow our midwives to check the stage of pregnancy, to determine any abnormalities in the foetus, to provide a full examination of the mother and assessment of her health status, monitoring of her pregnancy journey and provide prenatal education which forms part of the department's First 1000 Days childhood plan," she said.
The First 1000 Days plan teaches moms that a child's health is most vulnerable during the first 1000 days of its life, and the mother's mental health is important for a healthy pregnancy and birth.
This year, the Hanover Park MOU is working with the Perinatal Mental Health Project – a non-profit organisation that offers mental health support to young moms. Its clinical services coordinator, Liesl Hermanus, said moms lacking financial means and family support were linked to other NGOs for additional assistance.
Ms Hermanus said that dropping out school increased the risk of unemployment, which made it hard for moms to care for their babies.
She added that teenagers struggled with unequal power relationships between themselves and adults, which increased their risk of falling victim to gender violence as well as perinatal depression and anxiety.
"To ensure the health and safety of both the young mother and her unborn child, we screen and assist the young mother during her pregnancy and conduct a six-week postnatal assessment to determine if the mother is healthy both physically and mentally and managing well with her newborn baby," said Ms Hermanus.
Last year, the Perinatal Health Project screened 179 pregnant teenagers at the Hanover Park MOU, of which 121 accepted counselling, support, or advice.
To join the First 1000 Days programme for young moms, register with MomConnect by dialling *134*550# from your cellphone and follow the prompts.