A City programme that teaches schoolchildren to swim was launched at the Athlone municipal pool last week.
It's hoped that the "learn to swim" programme will reduce drownings.
Pupils and teachers from Athlone North Primary School attended the launch, where Social Development MEC Sharna Fernandez said there were 800 drownings across the country annually and 600 of them were children. The Western Cape had the third-highest number of drownings in the country, she added.
The programme will be held at the Athlone pool for some 300 children, including pupils from Silverlea, Cypress, Bokmakierie, and Kewtown primary schools and Peak View and Ned Doman high schools.
It had cost R95 000 to start the programme, including buying equipment, said Athlone ward councillor Rashid Adams. He would allocate a further R50 000 to it from his ward budget at the start of the new financial year, he added.
The programme would pause for winter and resume thereafter, he said.
"The community is extremely excited about this. This is a new skill that children will learn, which will teach them a different kind of discipline and promote water safety. This is an alternative to standing on the street corners. I want our children to be able to do more than just paddle in the water, and enjoy every bit of this skill they will learn."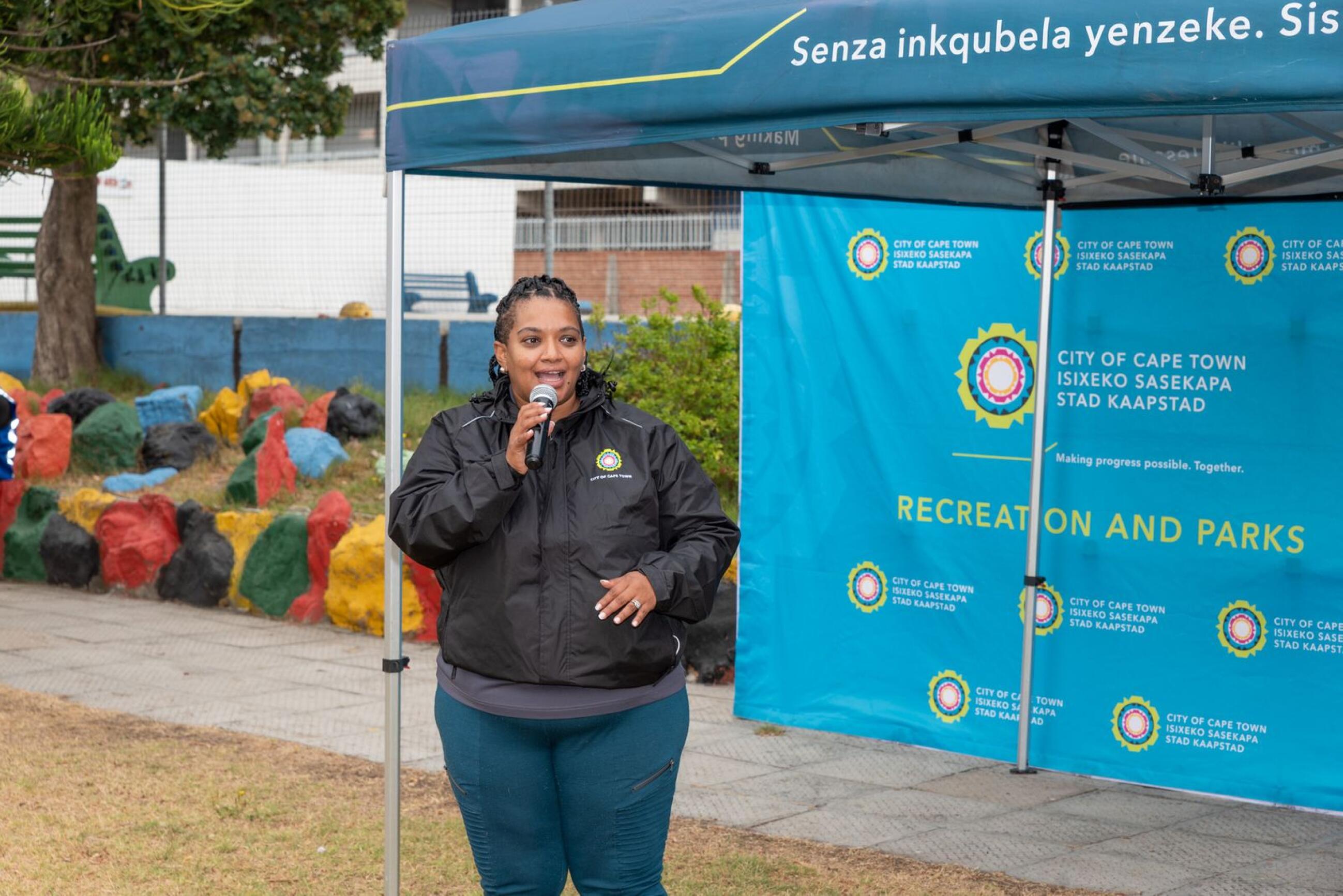 Mayoral committee member for community services and health Patricia van der Ross said there had been 19 drownings at Cape Town beaches over the festive season because swimmers had been caught in rip currents or had swum outside of designated areas.
The "learn to swim" programme could lead to many lives being saved in future, she said.
"More so, swimming offers many other health benefits in addition to being an enjoyable activity."
Ms Fernandez said it was important to remember that children were vulnerable near water.
"Swimming is a life skill. Once you can swim, you can help someone else by helping them if they are in distress, teaching them how to swim or even by making it a career."
Lessons will be offered from Monday to Thursday from 10am to 1pm with each group given an opportunity to have two sessions every week.
The first level of the programme includes breathing, floating and water treading, while the highest level, level 4, teaches competency in two or three strokes and training to be a pool lifeguard.