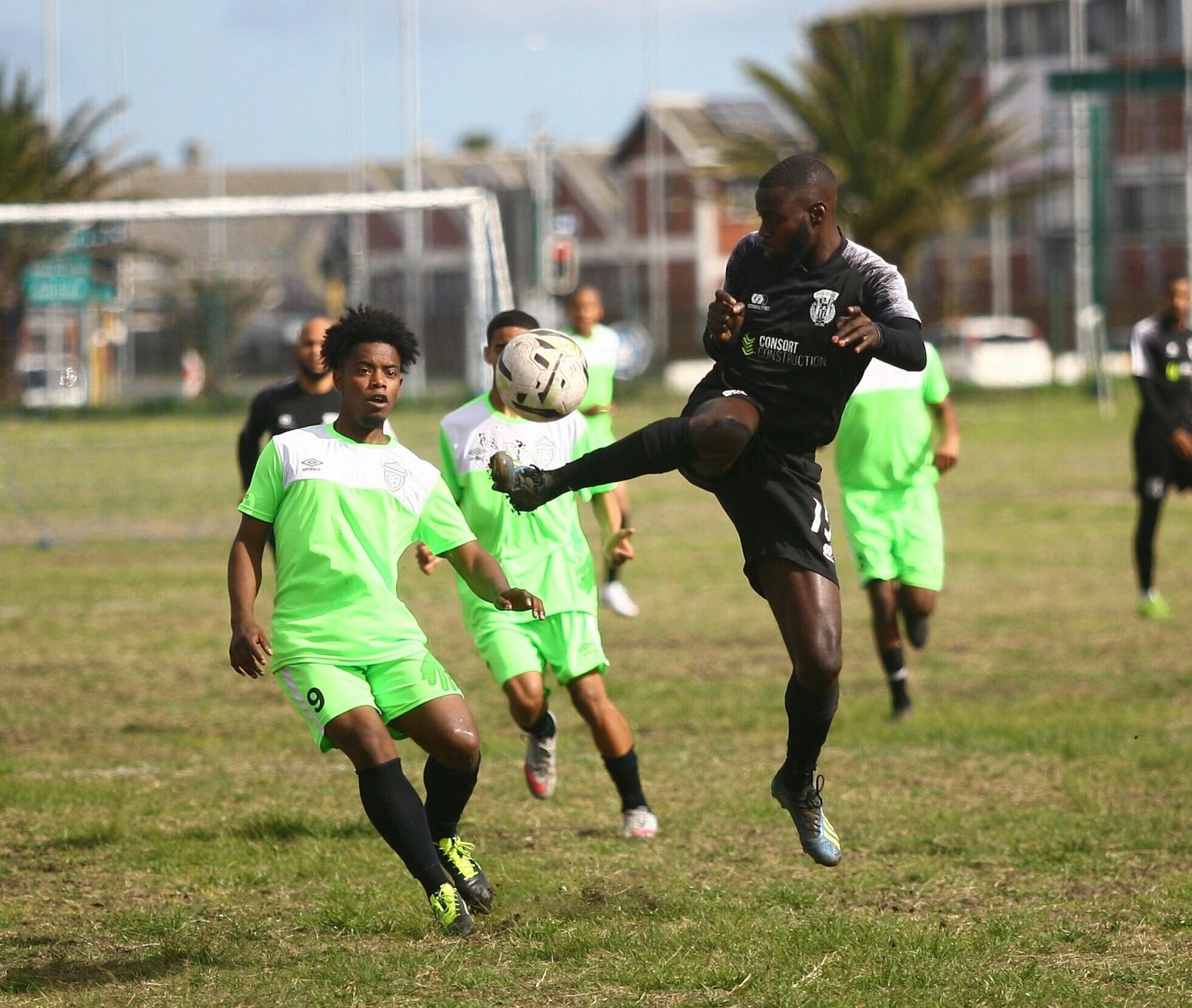 Coaches, players and management from across the city's local football associations (LFAs) shared their thoughts on their teams' performance following the Safa Cape Town Coca-Cola Cup last 16 results at the weekend.
The Coke Cup, which had over 500 teams from across the province participating since the opening games, showcased some amazing talent at the Turfhall Sports Complex in Athlone, Lingelethu Sports Field in Site C, Khayelitsha and at the Cravenby Sports Complex.
Reigning senior Coke Cup division champions, Woodlands, who won the tournament in 2019, following a pause last year due to the ongoing Covid19-pandemic, beat Athlone's D&G Orient, 3-2, in an action-packed 90 minutes, at Turfhall, on Sunday.
Woodlands head coach, Zahir Arendse, said they were scrappy in the first half – their opponents played a long-ball game and so they had to adapt and tactically shift the game to their advantage.
"We scored our first goal in 15 minutes. In the second half we played much better, they made a tactical change which we capitalised on and scored our second goal. We had a player sent off halfway through the second half. We scored our third goal with 5 minutes before the game was finished."
Coach Arendse said they are preparing to face Saxon Rovers next Sunday.
Meanwhile, regional third division giants, Hanover Park, also played to a 3-2 win over Two for Joy, from the Helderberg LFA.
Mitchell's Plain LFA side, Bayview, were stunned by Clover, from the Mandalay LFA. Clover won 5-4 on penalties after a 1-1 stalemate at 90 minutes.
Bayview FC goalkeeper, Timothy Johannes, watched from the outside as his team battled it out. "It wasn't one of our best performances but we did create more than enough clear-cut chances to kill the match. It's opportunities we never took and at the end of the day when you play cup football you have to take your chances or you'll get punished.
"Our opponents actually really did well the way they adapted tactically after they conceded an early goal against us. We really started like a house on fire and deserved that early goal, but like I said, the way they adapted brought them back into the match and also made them a more dangerous outfit," said Johannes.
In the women's division, Shosholoza FC, from Two Oceans LFA, thumped Goal Hunters, from Khayelitsha, 6-2.
Goal Hunters coach, Thabo Thukuthezi, said his team showed hunger, dedication and discipline for the game, although they lost, as a result of experience in the competition.
"Despite the results for us we took it as a lesson and we saw where we should work to up our game for the future," said Thukuthezi.
In the under-18 section, coach Neven Payne saw his Cape Town City side win 2-0 over a fiery Greenwood Athletic side.
"It wasn't a good game as the conditions were bad but we got the goals in the first half to win the game. We normally play much better but the surface did not allow us to pass the ball around. Going forward, the team must just give their best and enjoy the game," said Payne.
Greenwood under-18 coach, Chadwin Lotters believes his team crashing out of the last 16 was a learning curve for the next cup.
Ulana Academy, from Mandalay, played to a 2-1 win over Belinda Kings from the Nyanga LFA, at the Lingelethu Sports Field, at Site C, in Khayelitsha.
Belinda Kings chairman, Sbu Nkosi, believes his team were better with possession but due to a lack of experience in the tournament, they failed to convert in front of goals.
Junior chairman at Rygersdal Football Club, Luther Muller, was impressed by his under-18s' 2-1 win over Valencia FC from Simunye LFA, as well as the senior division's 6-1 win over Rygate LFA's South End side.
Muller said the under-18s' team performance was "absolutely outstanding".
"It was the best display I've seen from them this entire season. We controlled all aspects of the game. Even after receiving a red card, we were still on the front foot dictating play," he said.
"Success is measured differently depending on who you ask. We've come this far and I couldn't be more proud of the coaching team and players. We know our objectives and goals we had for the year and this exceeds it. So, let's be fearless going into the last 8," he said.
Muller said the senior division's preparation leading up to the Coke Cup was tough, they had to stop an entire month due to Covid-19 just as they were gaining momentum.
"Three of our integral players have managed to go on to bigger opportunities at professional level just after our last 32 games. We can't make excuses for preparations when everyone is facing the same conditions. We are just grateful for the resilience shown in steering the course to get us to where we are now," he said.
"Brilliant win on Sunday. Our team once again showed our ability to manage an entire game. Our platform provides opportunities for those to go on and play at a higher level. We've succeeded in doing that. So, let's now continue to fight the good fight and bring home a win for the time and effort players and coaching management have put in," said Muller.
The Coke Cup last-8 matches will be played this Sunday across the city.